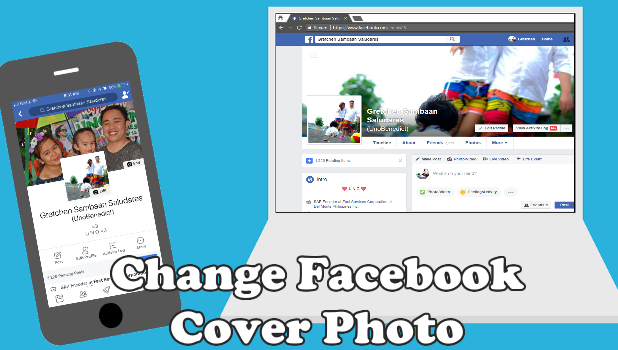 Don't tell the world who you are, show them. Your Facebook photo will say a thousand words. You just need to find the picture-perfect Facebook cover photo or pick the best one. People will first notice your Facebook cover photo when they visit your Facebook page, and that is precisely why it is very significant to make the classic first impression possible and for the cover photo to express exactly what it is you are aiming for. In this article, we will show you how to change your Facebook cover photo on your mobile devices or desktop computer easily.

You can also create your own Facebook cover photo using different software like Photoshop (desktop) or mobile photo editor. Going this direction allows you to create a picture-perfect representation of yourself and what you want to show to the world. The Facebook cover photo will serve as a background to your Timeline so people can find you and learn about you. It is recommended that you choose outstanding photos or pictures that speak and represent who you, what you do, or what you love.
Method 1: Changing Your Facebook Cover Photo on Mobile
If you are using an Android phone, iPhone, Windows Mobile, or any mobile device, follow these steps to update your cover photo through the Facebook mobile app.
1.Go to your phone's Home screen and look for the Facebook app.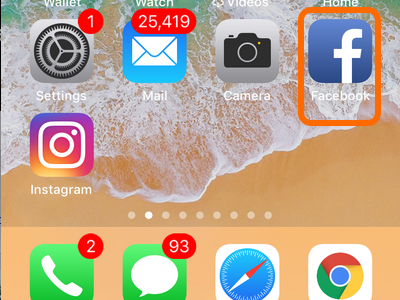 2.Tap on the Menu button (an icon with three lines) at the right side of the screen. Take note that depending on your operating system and your Facebook app version, the Menu button can be located either on the top or bottom part of the screen.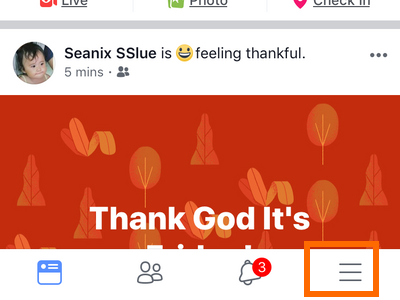 3.Tap on your name to go to your profile page.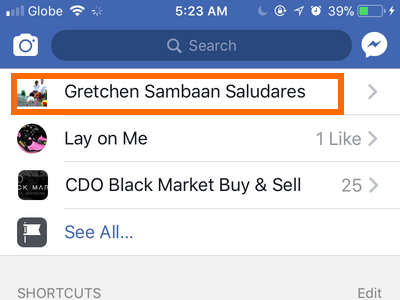 4.Tap on the Edit button (camera icon) under your current Facebook cover photo. Take note that there are two Edit buttons. One is for your cover photo, and the other one is for your profile picture. Ensure that you click on the Edit button for the cover photo.

5.A list of possible actions will pop up. You can choose Upload Photo, Select Photo on Facebook, or Take a New 360 Photo. For this tutorial's purposes, let's tap on the Select Photo on Facebook.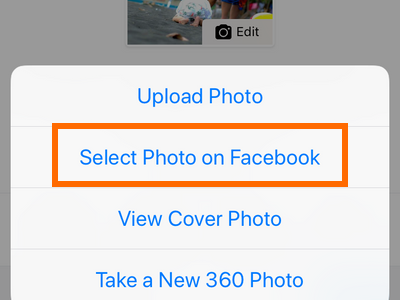 6.Choose a cover photo from your Facebook photos.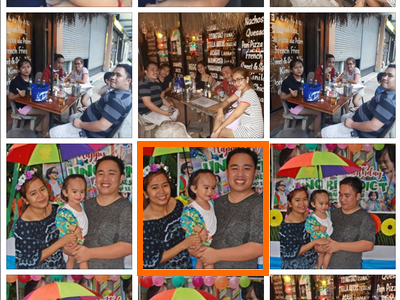 7.A preview of how your profile with the selected photo as the cover photo is shown. This is how the new photo is shown on your mobile Facebook cover. Tap, hold and drag your cover photo to position it correctly within the frame of your mobile screen.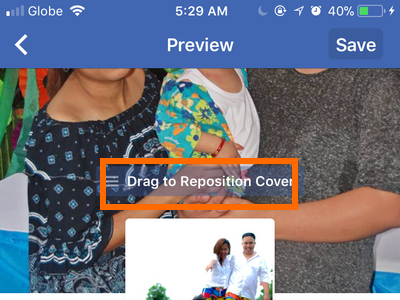 8.Tap on the Save button.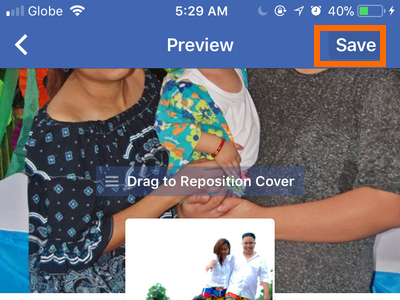 9.Facebook will automatically refresh. You have successfully changed your Facebook cover photo.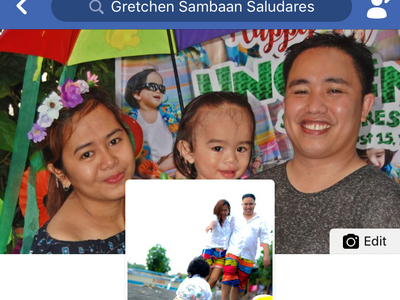 Note: If you don't like the way your cover photo is positioned, you can use the same Change Cover menu to either reposition or remove your cover photo. One of the perks about cover photo timeline of Facebook is that you can change it as often as you want.
Method 2: Changing Your Facebook Cover Photo Using Desktop Browser
To make sure you have the best experience possible, we recommend using the most up-to-date version of one of the following browsers:
• Google Chrome
• Mozilla Firefox
• Safari
• Internet Explorer
• Opera
1. Open your preferred internet browser.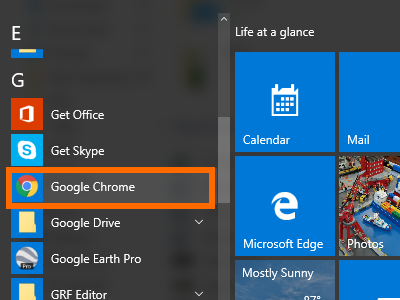 2. Go to www.facebook.com. Enter your Email or Phone and Password then click on the Log In button.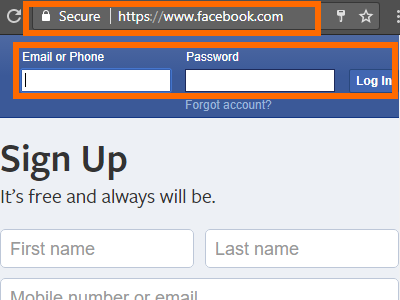 3. Go to your Facebook profile by clicking on your profile/name at the upper-right part of the screen.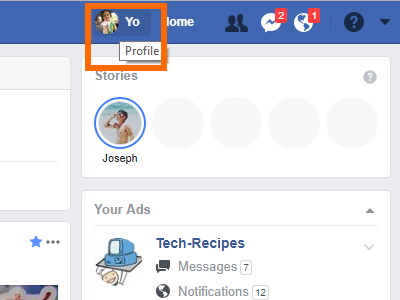 4. You will be taken to your profile page. Click on the Camera icon to update cover photo.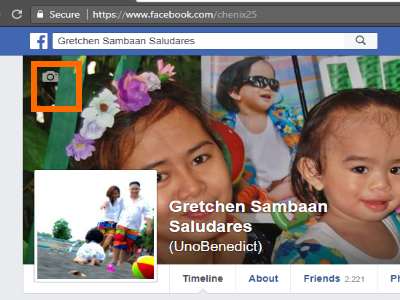 5. The pop-up window will give you four options. These are as follows:
• Choose from My Photos – to select photos you've already added to Facebook
• Upload Photo – to select a cover photo stored on your computer
• Reposition – to slide your photo up, down, left or right
• Remove – remove the current cover photo
For tutorial purposes, select the Choose From My Photos option. You can select photos that you've already added to Facebook.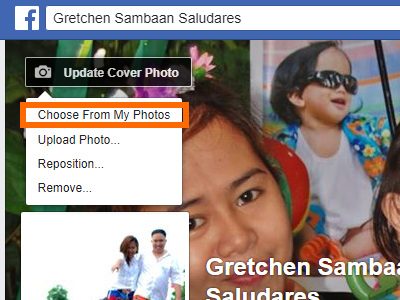 6. Photos in your Facebook account will pop-up. Tap on the photo that you want to make as the cover photo.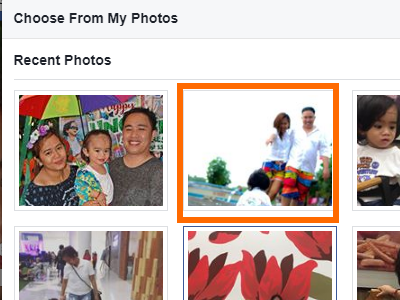 7. Once you have decided the best cover photo for you, you will be taken to your profile's preview with the selected photo as the profile picture. Drag the image to reposition and click Save Changes.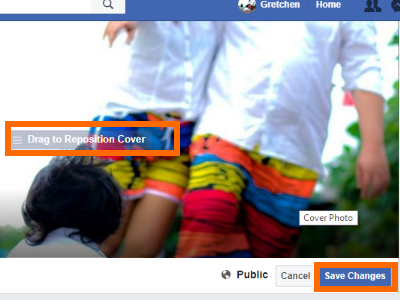 8. You have successfully changed your Facebook cover photo.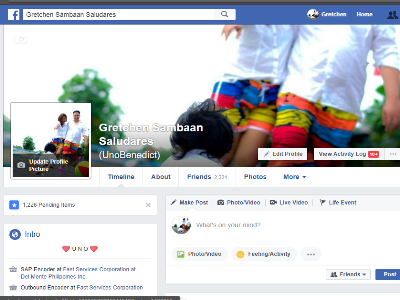 Frequently Asked Questions:
Q: What's the ideal size for a Facebook cover photo?
A: According to Facebook, 820 pixels wide by 312 pixels tall on desktops and 640 pixels wide by 360 pixels tall on mobile devices.
Q: What type of image attracts people to like my Facebook cover photo?
A: Something that fits with your audience's interest. Picking the right colors and finding the right words. This is to make people feel a positive way or take an explicit action when they visit your page
As it has been pointed out, there are a lot of tremendous ways to use your Facebook cover photo. Just don't forget to update once in a while to keep it fresh and interesting. But whatever road you take, remember that first impression last. Do you have tips and tricks when updating your cover photo? What do you think should a perfect Facebook cover photo show? Let us know in the comments section.
If you love this article, we are sure that you will find these related articles interesting too. Do check them out!
How Do I Upload 360-Degree Photos to Facebook?
How Do I Add Facebook Stickers to My Photos?
How to Share Disappearing Photos or Videos on Facebook
Facebook: How do I move photos from one album to another?