When managing emails inside Hotmail, many users may accidently delete the wrong emails. This tutorial shows you how to recover them, even they are no longer in the Deleted folder.
1. Sign in to your Hotmail account.
2. Click on the Delete folder on the left sidebar.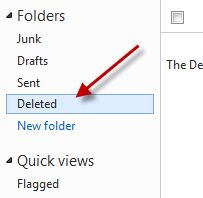 3. Find and click on the Recover deleted messages link.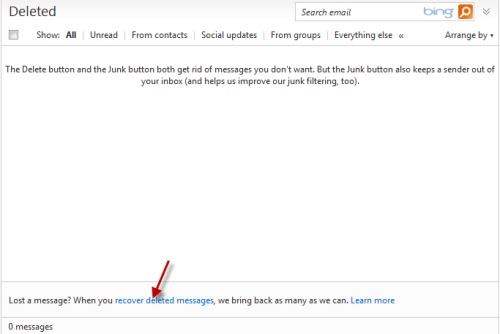 4. The recover process will begin. How long the process takes depends on the number of your deleted emails. When it finishes, all your recovered emails will all appear in the Deleted folder. Choose the emails that you need and move them to any other folders because the Deleted folder will be emptied periodically.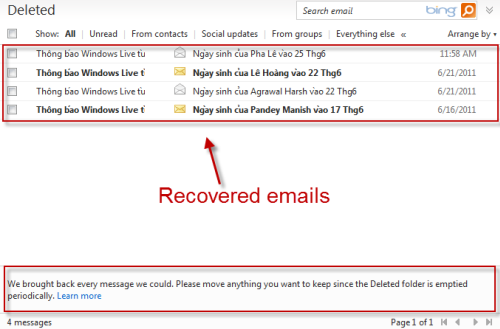 Note: Hotmail can only recover emails in a short period of time. If you can not find the emails you want to restore, the emails are permanently lost.