The Instagram Stories feature, which is similar to Snapchat stories, lets you share a slideshow of photos and videos that will disappear in 24 hours. These stories appear on top of your followers' feeds, so they will probably attract more attention and get more views. While the stories will all disappear in 24 hours, you could have some stories that you do not want all of your followers to see. You can hide stories from specific followers using an option inside the app. Let's find out how.
As of this writing, the Instagram Stories feature has just been introduced to the public. Therefore, make sure that the app on your phone is up-to-date. You can download the latest Instagram update from the Google Play Store if you are using Android or the App Store if you are using an iPhone.
How to Hide Instagram Stories from Specific Followers:
1. Open the Instagram app on your phone.
2. Once the app is loaded, tap the user icon at the bottom of the screen to see your profile.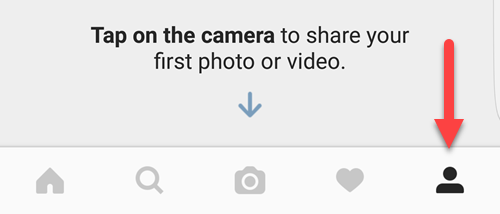 3. Tap the 3-dot icon at the top right of the screen to go to the Options screen.
4. In the Options screen, scroll down to the Account section, and select Story Settings.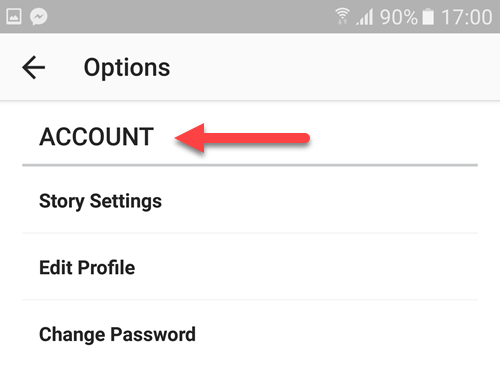 5. Tap the Hide Story From option, and then tap on the the followers from whom you want to hide your stories. You can select multiple followers at once. If your list of followers is long, you may want to use the search box to search for a specific follower. When you have made your selection, tap the check mark to save the list.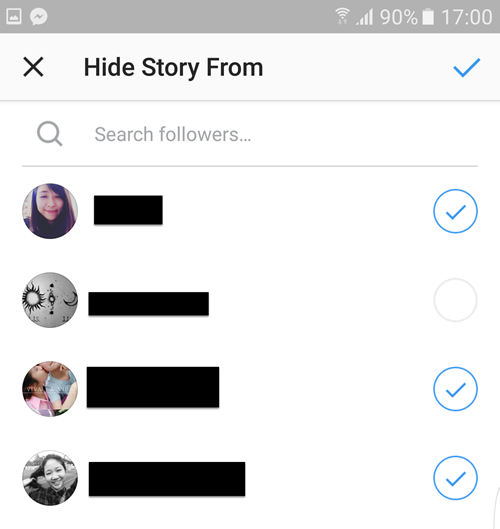 6. If everything has been saved successfully, you will see the total number of blocked followers under the Hide Story From section.
7. If you ever change your mind and want to remove some followers from the blocked list, simply go back to the Hide Story From section, tap the number, and then remove the blocked followers from the list.