The channel page of your YouTube account is the hub for viewers and potential subscribers to check out your new uploads and recent activity. By choosing the most effective content to display and by arranging sections to grab your viewers' attention, you can increase the views for your channel and make it even more popular.
By default, most of your uploaded content and activity can be found via the channel page. However, if you want to point the the users' attention to a particular section, you can move it to the top of the page. In addition, any sections that you do not want to appear on the page can easily be deleted or replaced. The following steps will help you.
1. Log in to your YouTube account.
2. Access your channel by clicking on your name on the top left of the page.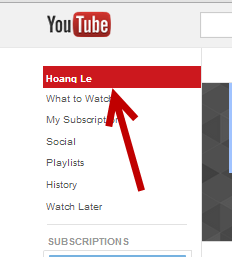 Alternatively, you can click on your account name at the top right and choose My channel under the YouTube section.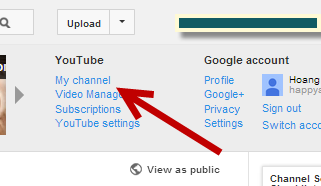 3. To add a new section to the channel page, scroll down to the bottom, and click the Add a section button.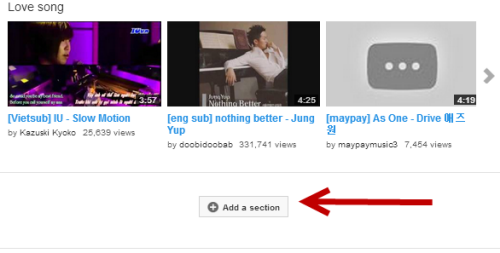 Click Select content, and choose one of the content sources from there. The content of the section can be your uploads, events, collection of playlists, or your account activities.
Once you have chosen the content, decide how it should be arranged in the Layout box. Click Done to save the changes.
You can add as many sections to the page as you like.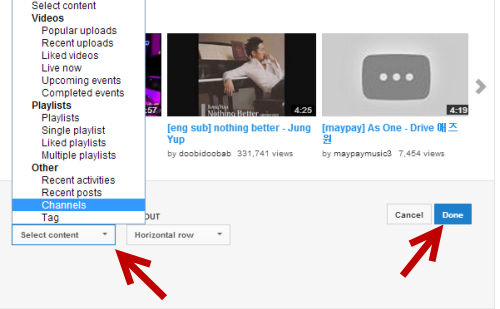 4. To rearrange a section on the page, move your mouse over the section, and click the move up or move down arrow at the top right of the section.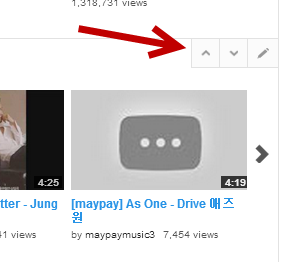 You can also edit the content of the existing sections by clicking on the small pencil icon. While you are in edit mode, clicking the trash icon will delete the whole section.
Click Done to save the changes.