If you have multiple email accounts or another user frequently checks her mail on your iPhone, setting up multiple Gmail accounts on your phone would allow you to switch between the accounts without having to enter a password every time. This helps you save time when you or a friend needs to access email. Follow the steps in this tutorial to take advantage of this convenience on your iPhone.
Note that setting up multiple Gmail accounts comes with a security cost: once your account is added to a device, your password will be remembered. To avoid this risk, delete your account after checking your email when you are using someone else's device.
1.Open the Menu by tapping the three horizontal lines in the upper left corner. Your email address will be displayed on the top of the screen. Tap it. Your view will change to show all the accounts you have turned on for your device. Tap Manage Accounts on the bottom of the screen.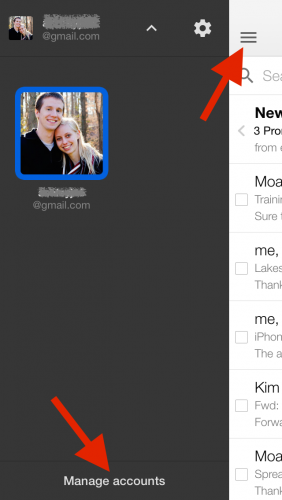 2.All of the Gmail accounts that you have set up on your phone will be displayed. Tap Add another account. You will be taken to another screen where you will enter the username and password for the account you are trying to add. Once you submit that, the new email address will be added to the accounts list where you can toggle it off or on.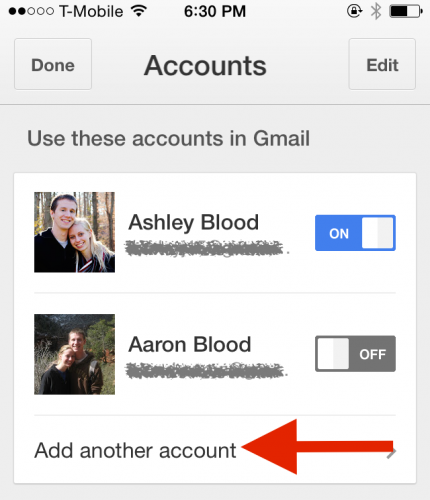 3.Click Done on the upper left corner of the Accounts screen. This will take you back to your inbox. Now when you open the menu and tap your email address, all the email addresses that you have turned on will show up in a grid. You can switch between your inboxes by choosing your different accounts on this page. The number of unread emails is displayed in the upper right corner.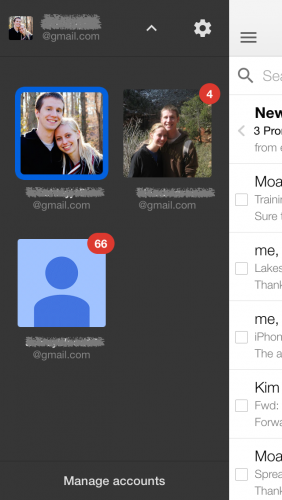 4.To remove an account, go back to Menu>Account>Manage Accounts, and click Edit in the top right corner. This will show you the option to remove accounts from your device. This is a step farther than just toggling it off because you will have to enter the account password if you ever want to access that account in the future.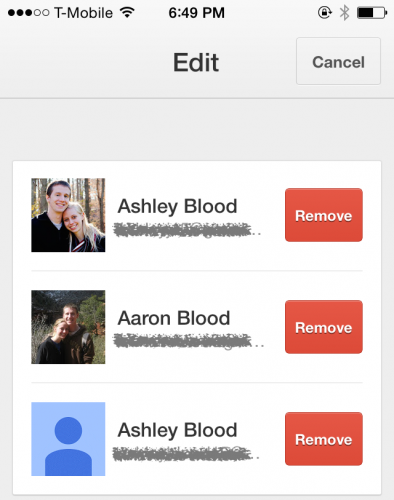 Ashley is a mom, engineer, writer, and lover of gadgets and doing things efficiently.