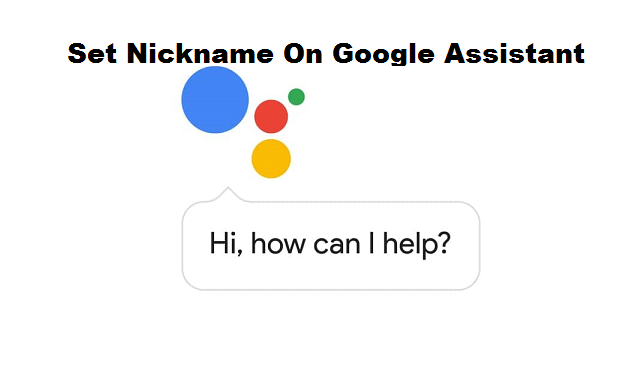 Google assistant totally amazing. Its features are top notch. Google assistant is an artificial intelligence powered virtual assistant developed by Google to aid and assist users to complete tasks and a lot more. In a previous post, I talked about how to activate Google assistant on your Android device, this needs to be done first before moving on to customize your Google assistant. If you are a fan of "tweaking stuff" as I am, then you would love this post. At the end of this post, you will know how to set nickname on Google assistant. 
If you haven't been using Google Assistant then you are missing a lot. I mean, Google assistant is fun to use. For those not familiar with Google Assistant, see it as your phone having a mind of its own. It can set reminders, set a timer, make a phone call, send a text message, play just about any file on your device, open just about any application on your device, help you make the most out of your shopping and a whole lot more.
Google assistant is to Android what Siri is to iPhone users.
One of the best things I love about Google assistant is the fact that I am able to customize the assistant to my taste. There are lots of customizable settings. You can Change Google assistant voice, add language for speaking to your assistant, teach your assistant to recognize your voice and more.
Without further ado, here's how you can Set Nickname On Google Assistant.
How To Set Nickname On Google Assistant
1. Hold the home button to activate Google assistant.
2. Click on the Explore icon.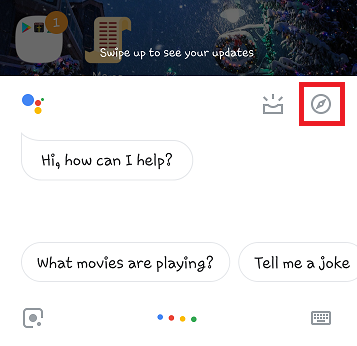 3. Click on the utility icon at the top right and select settings.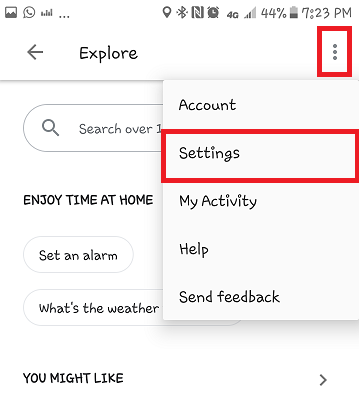 4. Click on Nickname.
5. Input your preferred nickname and click the Ok button.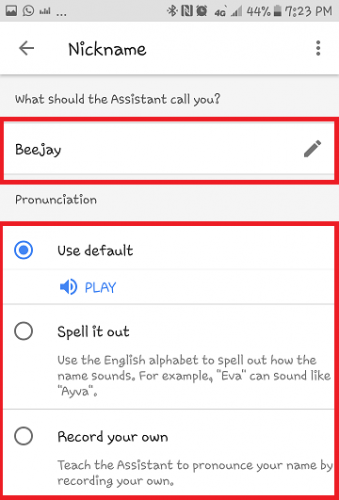 You can tweak the pronunciation of your name, this will make Google Assistant pronounce your name better. There are 3 options to select from. You can select the "use default" option, with this, Google will use it's default mode to pronounce the name you set. You could also choose the "spell it out" option to spell out how the name sounds. For example "EVA" can sound like "Ayva". The final option is the "Record your own" option. With this, you can teach the assistant to pronounce your name by recording your own.
Conclusion
There you have it. That's basically how to set nickname on Google assistant. After these changes have been made. Google assistant will call you by your nickname whenever it wants to call your name. Cool right? Yeah, I know.
Thanks for stopping by, I hope this article has been helpful to you. Don't forget to hit the share button and spread the word to your friends and family.
Here are some articles that may interest you;
How to Disable Google Assistant on an Android Device
How To Set An Expiration Date When Sharing Files On Google Drive
How To Stop Automatic Downloads On Google Chrome
How To Create An Album On Google Photos