Typos can be pretty embarrassing. And grammatical errors in formal writings can cost big. Fortunately, there are tools available that can check your grammar and typing mistakes in realtime. Chrome offers many such extensions. In this Tech-Recipe let's review the best chrome extensions for this purpose.
Chrome extensions appear on top of the web browser. You can easily install these from Chrome Webstore. So whenever you open your browser, these extensions come into action.
What is the need?
Most of the time that we are online we are either typing or scrolling. We write emails, project proposals, documents, formal/informal reports, social media messages, etc. How many times have you made a great point on social media and people replied by correcting your typo? According to ABC News:
"Poor grammar is just as offensive as gross pick-up lines."
Typing mistakes and grammatical mistakes are often hard to pick even if you reread several times. These chrome extensions will make sure that your writings are mistake-free and impactful.
Adding these extensions to Chrome means that your spelling and grammar will be vetted on Gmail, Facebook, Twitter, Linkedin, Tumblr, and nearly everywhere else you write on the web.
Famous and the Most Effective Chrome Extensions to Avoid Typos and Grammatical Mistakes
1.

GRAMMARLY

Grammarly is maybe the most famous software that can be downloaded and installed on the computer. Fortunately, it is available on chrome Webstore as well. Grammarly involves Contextual spelling checker that detects correctly spelled words used in the wrong context. You can stop worrying about misusing homophones like lose/loose, affect/effect, lie/lay, there/their/they're, and  other commonly confused words
Grammar checker Grammarly can fix hundreds of complex grammatical errors, including subject-verb agreement, article use, and modifier placement, to name just a few.
Grammarly improves the overall writing communication to a great deal. Here's how you can install in on Google Chrome web browser.
(1). Look for Grammarly chrome extension.
(2). Click on "Add to Chrome"(3). Click on "Add Extension"(4). Create a free account with Grammarly if you don't already have one. (5). Now you can see the Grammarly logo on top of your browser.
Whenever you will write on your browser, Grammarly will keep underlining typos and errors.
2.

GINGER

Ginger claims to be number 1 spell and grammar checker. It provides Contextual Grammar, Spell Checker, Synonyms, Translations, and Dictionary. With this tool in hand, you can proofread, rephrase and even translate. Ginger too provides live as-you-type corrections.

This app/chrome extension claims to be better in many ways. Its spell checker can correct around 30 different types of grammar. Errors pointed are six times more accurate.

Here's how you can install it.
(1). Look for Ginger in Google.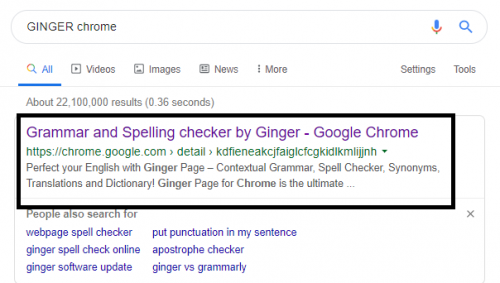 (2). Click on "Add to Chrome".

(3). Click on "Add Extension".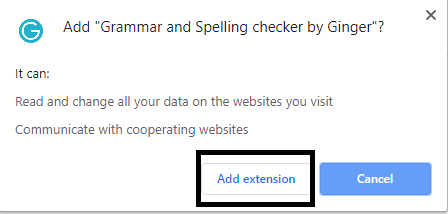 (4). And there you have your Ginger extension.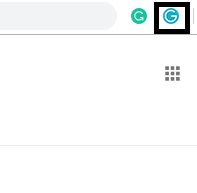 3.

GrammarBase

Similar to Grammarly and Ginger, GrammarBase is a grammatical error correction tool. You can install this tool from the chrome web store. Here's how you can get it
(1). Look for GrammarBase in Google.

(2). Click on "Add to Chrome".

(3). Click on "Add Extension".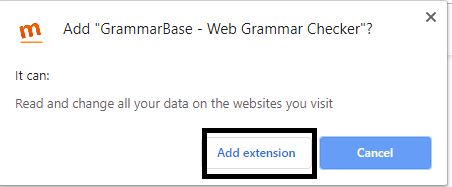 (4). GrammerBase is installed and ready to be used.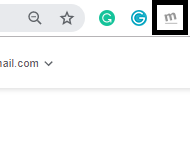 Personal Recommendation:
I prefer to use Grammarly. Ginger is great too. But I am sort of set on Grammarly. Because it is simple and elegant.
If you're a writer here's another Tech-Recipe that you might benefit from.
How to Check Readability Statistics in MS Word
Word 2011: Use Full Screen View for Undistracted Writing
SEO Content Creator, a Computer Scientist in making and someone who
sucks at writing bios.