Google Checkout will send you notices about all canceled orders. This could potentially flood your inbox with unnecessary emails if you are selling apps or games in a crowded place such as the Google Play store. To prevent the inbox litter, you can choose to disable these cancel notifications.
If you are selling stuff in a small market or if you are selling physical goods, receiving emails about canceled orders is essential. Because Google Play store has the 15 minutes refund policy, it is pretty common for developers to receive several similar canceled order notices everyday. Luckily, it is possible to disable this feature.
1. Log in to your Google Checkout account.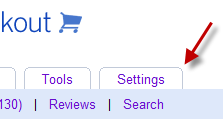 2. When you have logged in, click the Settings tab at the top of the page.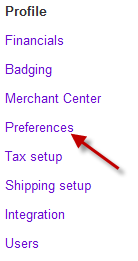 3. Choose Preferences from the left side of the page.
4. On the left side of the page, under the Order processing section, uncheck the Email me each time I receive an order, cancellation or other transaction option. This will stop Google Checkout from sending emails about cancelled orders.

5. Hit the Save preferences button to proceed and preserve the change.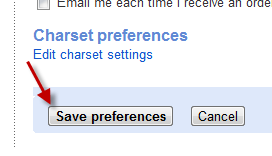 6. From this point, Google Checkout will not longer notify you via email of order cancellations.