If you manage multiple email inboxes inside a Google account, you may notice that the service always forces you to reply from the default address even if the email message was sent to another of your inboxes. This may not be a good idea because you may have addresses that you do not want other people to know. For better privacy and to avoid spam, consider setting up Gmail to use the corresponding address when you reply.
1. First, click on the Gear icon at the top right of the window, and choose Settings from the drop-down menu.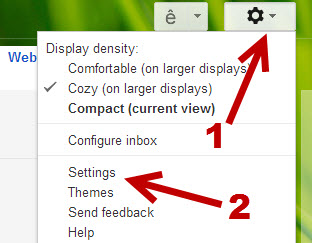 2. Once the Settings page is loaded, switch to the Accounts tab to continue.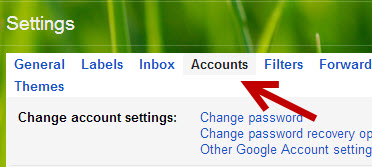 3. In the Accounts tab, find the Send mail as section. You will find all your email accounts here, including the default and the imported ones. Under this section, you will also find an option to set the default address When replying to a message. By default, this option is set to Always reply from default address (currently [email protected]).
If what you want is just simply to change the default reply address, click on the corresponding make default button.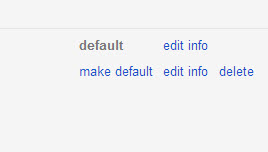 To be able to switch to the corresponding email address automatically when you reply, set it to Reply from the same address the message was sent to.

By doing so, when you reply to an email message that was sent to the secondary email account, you will use that address to reply, not the default one.
4. Reload the browser's tab to see the changes. If it does not work, please sign out of your account and sign back in.
5. When you reply to an email message, you will notice that the address will be changed automatically. You can, however, set the address manually by clicking on the From field. If this field is hidden, clicking on the To field will reveal it.