Hello Reader, you're welcome to today's post on a very fascinating topic that I've title How To Hide Facebook Active Status. The content of this article is worth sharing with friends and spending hours to read.
In today's article, I will not want to talk much about Facebook, I'll basically give you a few important points and then move on to show you the steps you need to take in order to remain completely anonymous on Facebook.
Let's begin.
Are you a Facebook user that's tired of your friends telling you the last time you were active? or you are basically a privacy kind of person who doesn't want friends to know when you are active on Facebook?
Alright, just breath in and out, I understand how you feel that's why I came up with this article to teach you How you can Hide your Facebook Active Status and after carefully following and understanding the steps in this article, trust me you will smile back again with no worries whenever you are using Facebook.
Fortunately, technology is really making things easy for us. I must attest to that.
Okay, are you ready to get this done? Let's do this!
How To Hide Facebook Active Status
Note: Doing this will also disable your ability to see the status of other users, it's like a two-way thing.  
Are you Okay with this? Alright, Let's get this done.
1. On your Facebook App, tap on the menu button.

2. Scroll down and tap on settings & privacy.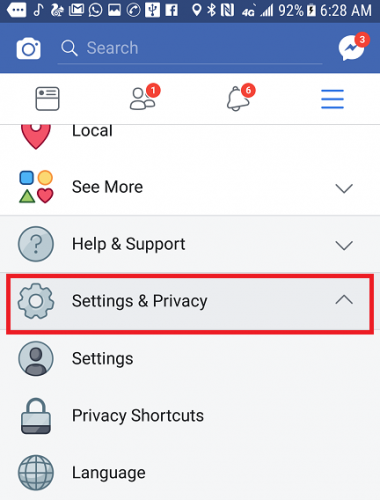 3. Scroll down and tap on Active status.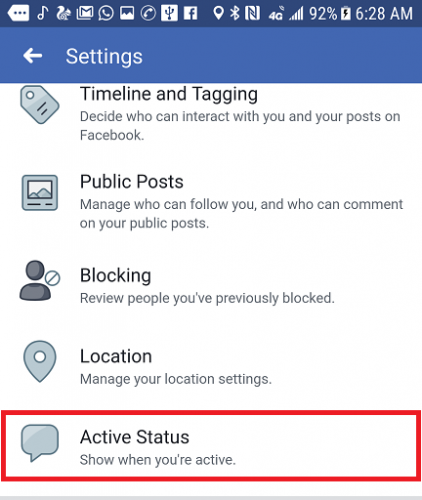 4. Toggle off the button to hide facebook active status.
if done properly, you would have successfully hidden your active status on Facebook.
Bottom Line:
I just have this feeling that I have finally kept to my word when I said that I'll make the steps on How To Hide Facebook Active Status as short as possible. I'm sure it's short and easy read. 
I know some person might still have difficulties in getting them done, feel free to use the comment section below because as the good guy that I am, I'll not like you to keep on having issues trying to figure out the right steps on How To Hide Facebook Active Status.
Thanks for stopping by.
Frequently Asked Questions And Answers
Q: I did as instructed in the steps above but my active status is still showing. What could be the problem?  
A: If you carefully followed the steps and you are still having difficulties simply restart your and open your Facebook app again and you will find out that it is done.
Q: Can I revert the settings?
A: The answer is YES. Whenever you please.
Q: Who will my online status be hidden from?
A: Your Facebook active status will be hidden from all your Facebook friends.
Here are some related links you may like:
How To Create Did You Know Questions on Facebook
How To Change Who Can Add You As A Friend On Facebook
How To Change Thumbs Up on Facebook Messenger
How to Make a Post Shareable on Facebook — Reach a Wider Audience