With the rise of malicious apps that collect users' Facebook account data, one may want to protect his or her account as much as possible. If you usually use your Facebook account to log in to apps, you should consider using a randomly generated Facebook password instead of your actual password. By doing so, no one can steal your regular password. Continue reading to find out how.
1. Log in to your Facebook account, click the small arrow at the top right of the screen, and choose Settings from the menu.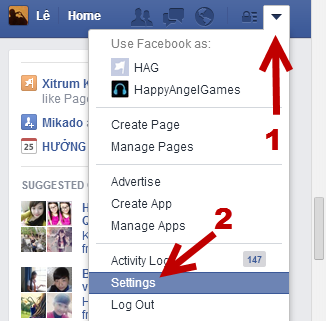 2. In the Settings screen, click the Security option on the left side to continue.
3. At the center of the screen, find the App Passwords option. Click on it, and choose Generate app passwords.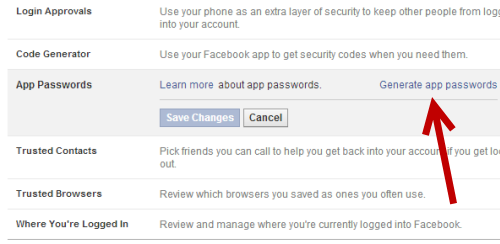 4. When the password window appears onscreen, click Generate App Passwords.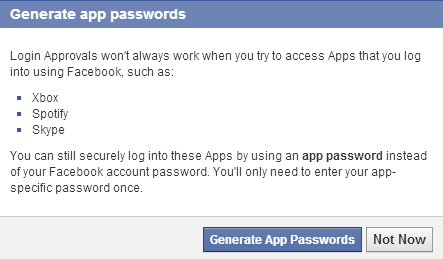 For security reasons, you will be asked to re-enter your account's actual password before you proceed any further.
5. Next, provide the name of the app you want to use in the text field, and click Generate Password.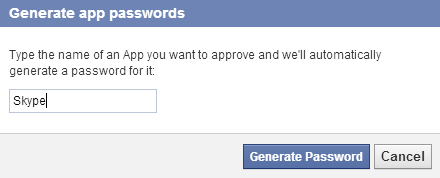 6. Once you have clicked the button, Facebook will create a random password for you. This password will be shown only once, so you may want to write it down somewhere before you dismiss the window using the Finish button.
If you want to generate another password for another app, click Next Password, and repeat the steps above.
Please note that this is a one-time password. Whenever you need to sign in to an app using a safe, randomly generated password, you will have to create a new one. The old password will not work. There is no way to view the old one either.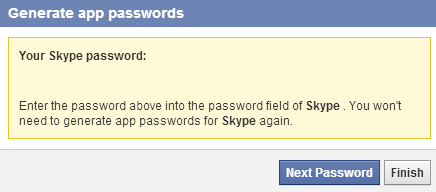 7. When you log in to an app using the Facebook option, provide your account and the generated password. By doing so, your account is protected, and no one will be able to find out your real password.