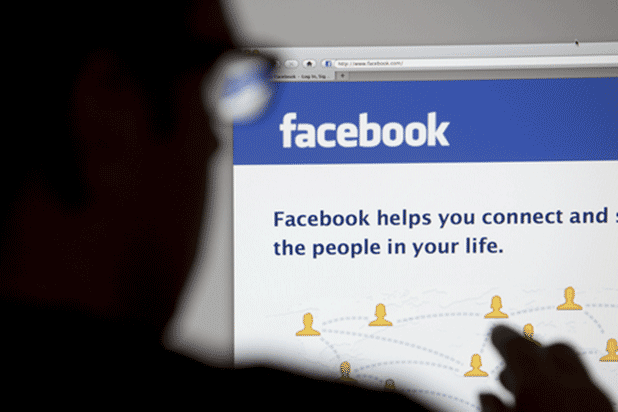 If your Facebook account has been tagged in multiple inappropriate photos, removing them one by one manually can be painful. Luckily, you can remove tags from multiple photos at once and even send requests to remove the photos from Facebook.
1. Log in to your Facebook account.
2. Go to your own timeline by clicking on your username, and then choose Activity Log at the bottom right of the Facebook cover.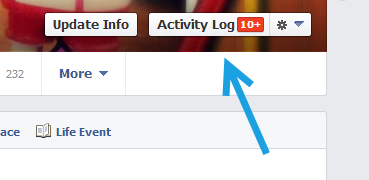 3. Once the Activity Log page is loaded, find the Photos section on the left side, click on it to expand, and choose Photos of You.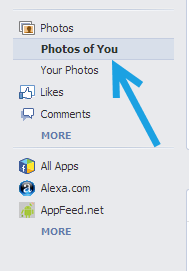 4. Choose the photos from which you want to remove tags on the right side. You can choose multiple photos at once by using the check box. To start over, click the Deselect All button at the top.
5. When you have selected all the unwanted photos, click on the Report/Remove Tags at the top. For an individual photo, you can access this option by clicking on the privacy button of that photo.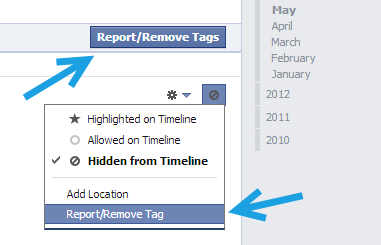 6. A new window will pop up on screen, asking you what you would like to do with the photo. You have the option to untag your account, request removing the photo from Facebook, or mark it as spam. When you are done, click Continue.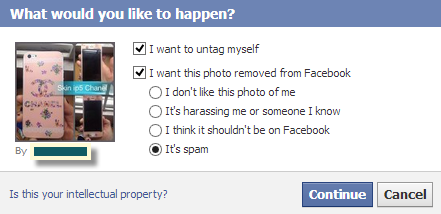 7. Facebook will then process your request. When it is completed, you will see a message informing you that your tag has been removed. Please note that the untagged photo can still appear in other places unless Facebook or the uploader remove it.
If you mark the photo as spam and that photo is from a friend, you can report it to Facebook so that they know that your friend's account has been hacked and will recover it.
If the account that uploaded the picture is a fake one, mark it as a fake account so that Facebook can take appropriate actions against it.
Click Continue to process.