The new Facebook profile puts a row of recently tagged photos of you at the top of your profile. If you don't want your friends to see that row in your profile, this tech-recipe will show you how to hide it.
Here is an example of the recently tagged photos row in the new Facebook profile (viewed from my friend's account):
Before: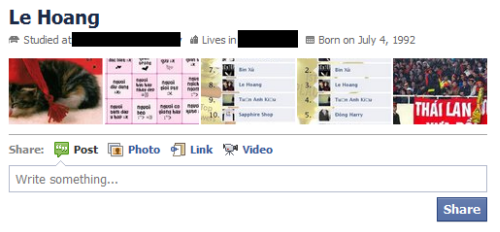 After:

Here is how to hide it:
1. Log in to your Facebook account.
2. Go to Account->Privacy Settings.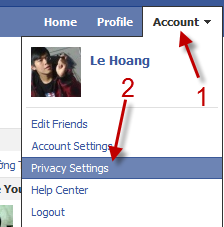 3. Choose Customize settings.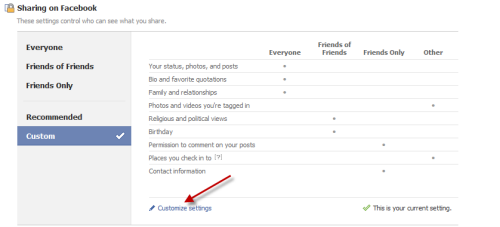 4. Scroll the page down and find Photos and videos I'm tagged in, choose Edit Settings. A new window will pop up, click on the drop down menu, choose Customize. (You can choose Everyone, Friends of Friends or Friends Only if you want)

5. In Make this visible to option, choose Only Me and hit Save Setting. From now, the recently tagged photos row will not appear in your profile anymore.