By default, the stories that you share on Instagram will be visible to all users, and anyone can send a message to you using the dedicated button on each story. Compared to a comment, a message goes straight to your Instagram inbox. Hence, it will draw more attention and may be a nuisance if it comes from someone you do not know or follow on Instagram. Fortunately, you can avoid this issue by simply giving the ability to send messages to you only to people who you follow on Instagram and disabling it for others. Here is how to do it.
Stories is a new feature on Instagram which contains slideshow and videos that will disappear after 24 hours. Instagram stories are pinned at the top of a follower's timeline, so they are more visible than traditional methods of posting pictures. If you want to hide these stories from specific users, you will find this tutorial helpful.
Even though this tutorial is written for Android version of Instagram, it also works for the iPhone version as well. The steps are exactly the same.
How to Disable Message Replies for Instagram Stories
1. Open the Instagram app on your phone.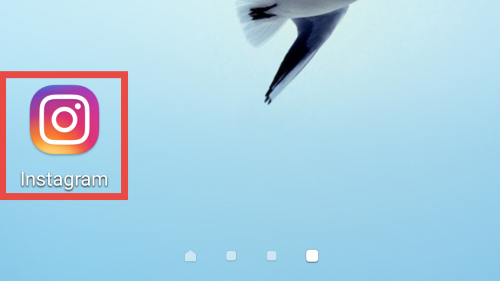 2. Tap the user icon at the bottom of the screen to switch to your profile tab.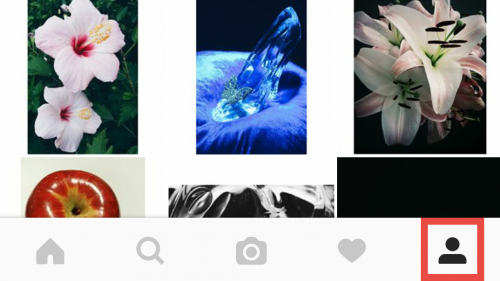 3. Tap the 3-dot button at the top-right of the screen to view the app's settings. Note: iPhone users need to press on the cog icon to view the settings screen.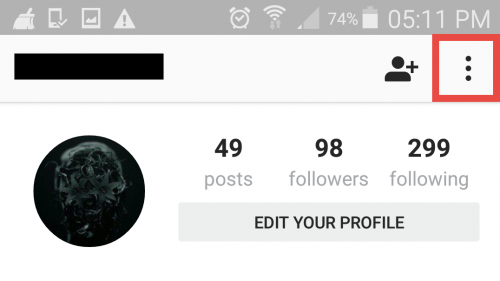 4. Scroll down to the Account section, and select the Story Settings option.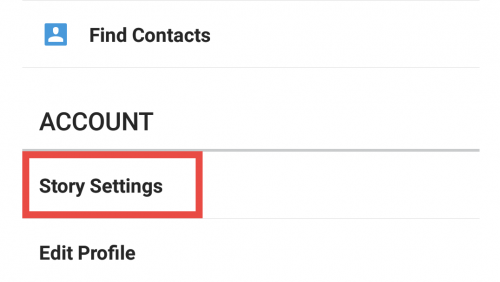 5. By default, you see that the Allow Message Replies option is set to Your Followers. Simply select Off to disable it, or set it to Followers You Follow Back to limit the audience who can reply.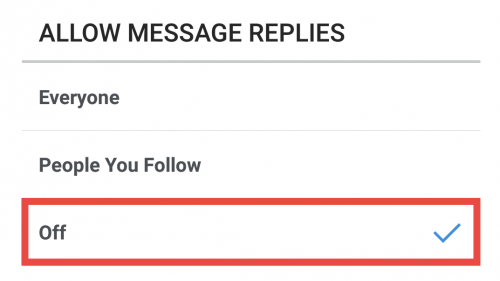 6. Press Back twice to go back to the profile tab and save the setting.