Today, we all are all aware of browsing dangers and that we need to protect our personal information. From inventing strong passwords and fighting never-ending spam to protecting your documents and private data, you constantly need to exercise caution in pretty much any type of activity online. To help you with that, use this basic guide to safer web browsing.
1.Make Sure Your Browser Is Always Updated
Browsers constantly offer new releases for a reason. Apart from new options or enhanced abilities, updates provide improved safety against malware and other security risks. Always keep your web browser current.
Setting up your browser to download updates automatically is recommended. If you choose to download the updates manually, go to your browser's "About" section, where you will find all of the information on the latest update.
2.HTTPS:// Means More Security
HTTPS (Hyper Text Transfer Protocol Secure) addresses offer more security because the protocol encrypts communication between you and the browser. Not all websites provide it, and typing it manually every time you want to visit a webpage is no fun. Here is a tip: You can set up the HTTPS://Everywhere add-on in your browser, and it will provide this additional security automatically.
3.Use Safe Websites for Your Software Downloads
Getting software from a safe, reliable source is extremely important, as it is all too easy to catch a virus with software downloads these days. You probably know a few biggies like CNET's www.download.com or www.filehippo.com. These sites are a safe choice for getting freeware programs or paid software, as well as for reading user reviews or editor's reports on a program you are considering.
Since we all like to save money, we often find ourselves looking for discount coupons or giveaways that allow us to get premium paid products we need for a lot less or for free. This is where the main danger lies. Crooks know this is a weakness for millions of users, and they know how to exploit it. A lot of the sites that offer freebies will sneak in software copies infected with malware or spyware or will have infected links on the site.
If you are looking for a discount coupon on a specific software product or brand, try getting the discount directly from the product maker. Subscribe to the company's newsletter, and check out its social pages. You will often find special offers or giveaways this way.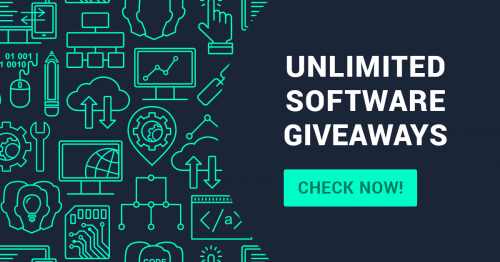 One reliable source of software giveaways I recommend is Giveaway Club (http://www.giveaway-club.com). Unlike some of the other giveaway sites, this one checks all of the software titles offered for giveaway to make sure they are free of malware and adware. Giveaway Club does not require you to create an account and lets you get legitimate license keys (issued by software makers) for fully functional program copies. They even have a Games section where you can get paid games for free. Just like other giveaway sites, the Club runs just one or a couple of giveaways at a time, and all of its giveaways are for a limited time. To make sure you do not miss any interesting or useful software titles, follow the club on Facebook or other social networks and subscribe to their giveaway alerts.
4.Short URLs Can Be Dangerous
You need to think twice before following those shortened URLs. Some of them may conceal undesirable links that may load malware onto your PC or lead you to websites you would definitely like to avoid.
You can deal with this problem by installing an application like CheckShortURL. All you need is to copy-paste the short URL into it, and you will see the full URL. If the long version does not sound reasonable or familiar, discard it.
5.Stay Anonymous on Someone Else's PC
Regardless of where you use someone else's PC whether at a library or your cousin's house, it is always wise to employ the browser's built-in private or anonymous mode. The benefit of the anonymous mode is that your browsing history does not stay in that PC's memory; however, that is not the case with downloads.
Anonymous mode can also be pretty useful on your own PC as well, especially when you want to get a second item in a special promotion or check out someone's profile on some social network without being identified.
Another tip is to set up a guest profile on your PC when somebody else is asking to use it. You can even add certain restrictions to their access.
6.Effective In-App Protection and Confidentiality
Any gadget or application of today provides some kind of protection for your virtual life. Find them and use them to their fullest potential. Check privacy settings in your Skype account, Gmail, and don't forget about your Androids and iPhones.
7.Make Sure You Know Where You're Going
Browsing the Internet is fun and there are so many attractive links. Some of them are so tempting that you can't help but check them out. And this is exactly what crooks behind many dangerous webpages, online hoax and virus-infected downloads are counting on. Don't become their victim.
Check where you're going before you go! You can see the URL of the link in your browser's status bar, or in case of short URLs – find the long version as described earlier. Be especially cautious with banners, which declare your PC is infected with a virus or is at risk and needs a download to fix things.
8.Download Correct Extensions
You can hand over your browser's security to extensions, and they can block tracking and scripts. However, extensions are not a solution to everything. It is still in your best interest to stay on top of current threats and ways to prevent them.
When you are aware of the dangers and have a clear idea as to the "rules of conduct," browsing the Internet becomes a lot safer. Have you ever had your online safety in jeopardy? What would you suggest to make browse the internet safely?