The first step in launching a website is to choose a website host to connect your site to the internet. You can purchase a package that offers hosting along with a pre-developed website template, but for the most flexibility (or if you need capabilities that the typical DIY package does not offer), you may need to select a stand-alone Web hosting provider.
How do you decide? There are literally thousands of Web hosting providers, from huge household names to small start-up resellers. Choosing the wrong host could prove disastrous to your business if the company does not provide the right level of service. Therefore, it is important to take all of the appropriate steps when choosing a website host.
1.
Evaluate Your Needs
Knowing what you need from your website host is the first step in making the right selection. Make a list of the "must haves" for your Web hosting provider. These could include the following:
Support for the tools you will use to develop your site, including DreamWeaver, Flash, GoLive, PHP, MySLQ, etc.
E-commerce capabilities
Email tools and capabilities
Tools for adding features to your site, including blogs, forums, and galleries
Advanced technical support
Dedicated private servers
You will also need to evaluate your plans for growth in the future. Does the hosting provider offer scalability? One drawback to many free or low-cost hosting services is that changing or moving a website to a new server when it outgrows its current capacity can be challenging. For this reason, it is important to consider what you want to do in the future.
2.

Compare Services

Once you know what you need from your ideal domain hosting provider, search for services that meet all of your criteria. You may be able to find matrices online to compare services. Some of the factors to consider include the following:
Cost: Be sure to look at the renewal price as well as the introductory price, as the renewal price can be substantially higher.
Storage and bandwidth allowances: Keep in mind that bandwidth and storage are two different things. Many providers offer "unlimited bandwidth," but this simply refers to the rate of traffic coming to and from your site. You want to pay close attention to the amount of storage you are allowed on the server to ensure that you can add all of your content.
Uptime statistics: Anything less than 99.95 percent uptime is too low.
Customer support: Will you be able to talk to a person when you need help? Is help available 24/7? Some hosting providers offer limited support outside of business hours, while others only offer support forums or FAQs to help customers. You might have to pay more for top-notch customer service, but if you are not a Web development expert, or your business relies on a reliable site, that cost is well worth it.
Security: Confirm that the host offers security tools that ensure compliance with your industry standards, e.g. PCI standards.
Guarantees: If the service does not work out, will you get your money back? If so, how much?
Reviews: Customer reviews are vital to evaluating services, but take them with a grain of salt. Look for themes among reviewers, and do not allow one scathing review to color your whole perception of a company.
Terms of service: Before making a selection, carefully review the provider's terms of service to avoid unpleasant surprises down the road.
Too much info in too many sites? Need help in comparing hosting services? We picked up 10 of the best domain hosting services around in 2018 – as you have a list of what you know you need from your hosting provider you can now read what we found and thought of these services that might narrow your options and help you have a better picture of the pros and cons we think are important on each of these services.
3.

Test Your Choices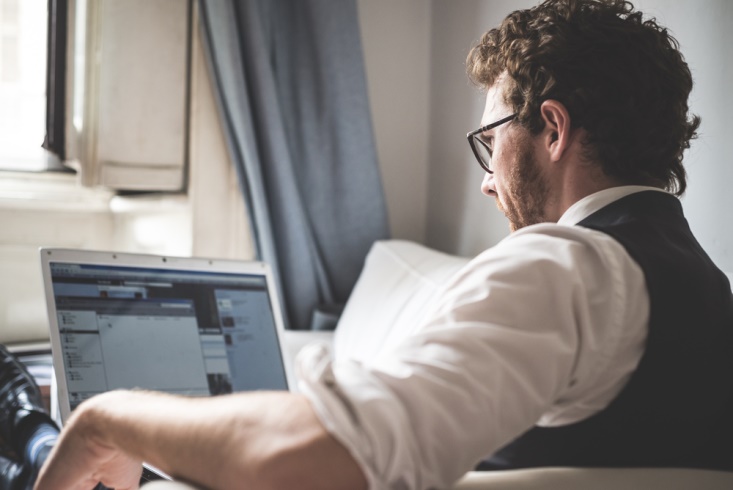 Once you have narrowed down your choice to a few, run a few tests to determine whether the service will meet your needs. For example, you can test the speed of the host by finding some of the provider's hosted sites and testing their speed. Of course, this is not a guarantee of how fast your site will be, but if you see an overall trend toward slower speeds, you might want to keep looking. Often, providers that offer unlimited bandwidth will put many sites on one server to save money, thereby slowing down each individual site.
You can also test out the provider's customer support by reaching out and seeing how long it takes to get a response, and then gauging how easy it is to work with tech support. If possible, reach out to other businesses who are using that provider, and get their feedback as well.
Choosing a website host is one of the most important decisions you can make for your business. Do not select the first one you find or the one that sends the most enticing offer. Do your homework, and find a provider that will best serve your unique needs.