Mozilla is gearing up for the launch of Mozilla's Firefox OS for various smartphones. Mobile enthusiast are curious to know Mozilla's first step into the mobile OS market and want to try out the new Firefox mobile OS. You can simulate the Firefox Mobile OS on your PC for developmental purposes now.
Currently Firefox OS is available with limited devices in market to see, but there is a simple way to get your hands on Mozilla's new Firefox OS by simulating it within Firefox browser itself. All you need is Mozilla Firefox browser and Firefox OS simulator free add-on.
1. If you don't have Mozilla Firefox browser installed already you can get the latest version here for free.
2. You need to download and install Firefox OS Simulator add-on, visit the link and click on Add to Firefox and it will start downloading.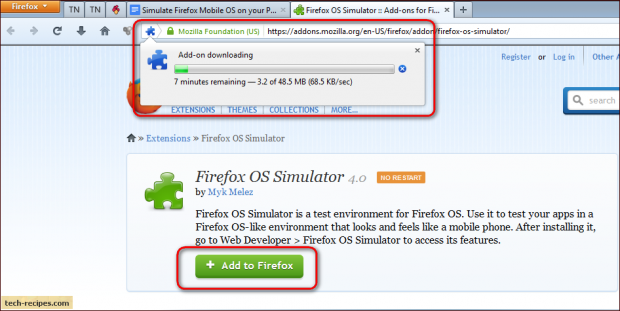 3. After successful download you will get a pop-up to install the add-on, click Install Now and you will get a pop-up saying 'Firefox OS Simulator has been installed successfully'.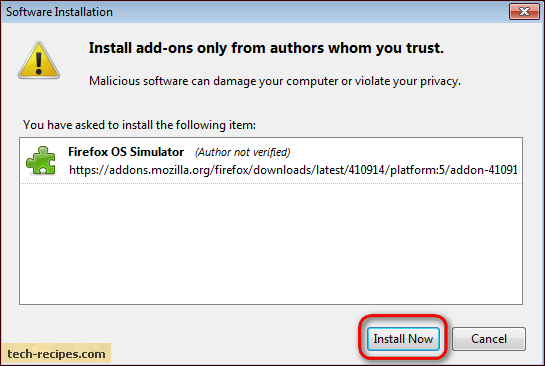 4. Now, after installing the Firefox-OS simulator add-on, you need to run the OS. Go to Firefox > Web Developer and click Firefox OS simulator.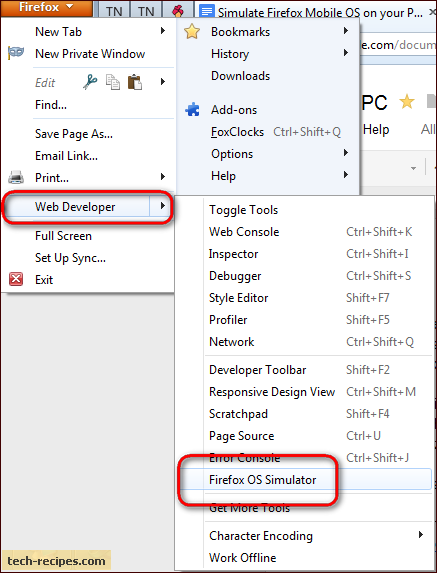 Note: After installing the add-on successfully, if you are not able to see Firefox OS simulator option under Web Developer, restart the Firefox browser.
5. Now in Firefox OS simulator dashboard, click on stopped slide button it will become green as running and Firefox OS simulator will start, play with it, explore.