Many blackberry phones (including all the phones running BlackBerry OS 6) contain a free stopwatch and timer application. It's a little hidden, but we'll be glad to show you where it is.

People are paying a lot of money for timer and stopwatch applications for the BlackBerry. However, many BlackBerry phones contain a beautiful Stopwatch and Timer app already! Here is how to find it.
1. Open the Clock app
2. Click the BlackBerry Menu key
3. Select either Stopwatch or Timer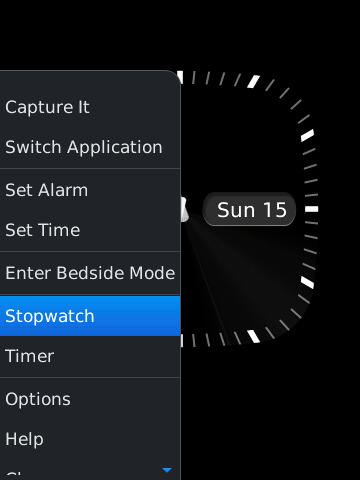 Here is an example of the Stopwatch app. The button of the left is the start/go button. The button on the right is the lap button.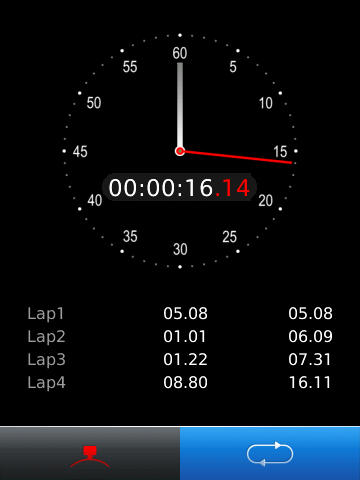 Enjoy!