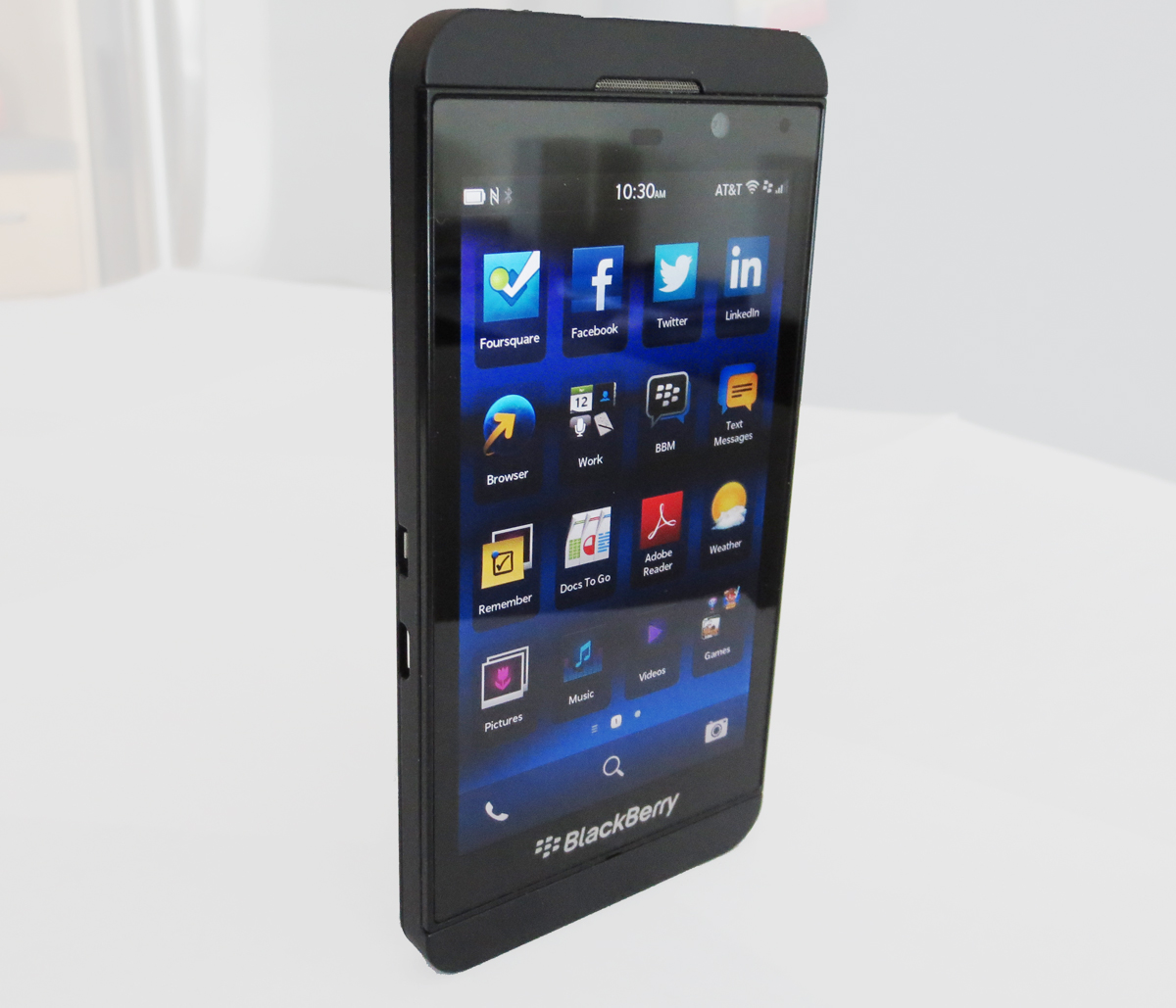 Blackberry OS 10 is the latest mobile operating system from the company previously known as Research In Motion. The Z10 phone was just released in the last few months along with the new operating system. Both the device and the software are still very new and are quite different from previous Blackberry mobile phone operating systems. This tech-recipe will explain how to use the built-in screenshot features on the Z10 and other future Blackberry 10 devices.
Most phones have the ability to take screenshots of what is on your phone's screen. This can be nice for creating documentation, impromptu meme-making, or even clipping a deal, article, or important snippet. Blackberry OS 10 allows for this, and the steps to use for the Z10 model are outlined below in text and photo.
1. On your Blackberry Z10, go to the screen you want to capture as a snapshot.
2.Hold the Volume Up and Down buttons at the same time for three seconds. You will hear a camera snapshot sound.
3. View your screenshot by going into the Pictures app. You can email yourself the screenshot, or connect via USB or WiFi and save it to your PC/Mac.
[SlideDeck2 id=40266 iframe=1]