Technology is a crunch, isn't it!!! WhatsApp, Facebook and Instagram are three different Apps from the same house. I always keep checking each of them individually whenever I receive a notification and that is a tough job to switch to every app. It is quite hard to track all the applications on the mobile, sometimes that leads to mobiles to failure. The other problem is that the notifications and alert symbols lead to frustration, they always remind you to open the other apps. You feel some anxiety to read the unwanted messages and force them to take action. Instead of trying all other apps you can use the single application to access different apps.
Now, all the apps are combining together to touch the trend by showing you the notification counter from the other app and allows you to switch instantly between them. Facebook confirmed that soon the app is coming into existence.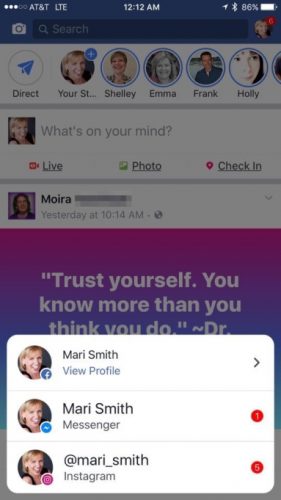 Now Facebook Community is exploring to synchronize WhatsApp with Facebook and Instagram. This cross switching app emerges when the user taps the profile icon in the top corner of Instagram, Facebook/Messenger. This icon will exhibit all the awaiting notifications from other apps. When the app is opened, users can see their accounts.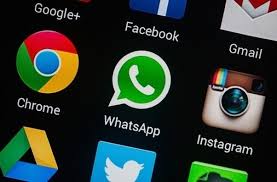 There is another way you can use cross switching, messaging application by installing disa in your Mobile which is a one stop messenger app. A plugin approach is used by disa where you can create a plugin if your favorite service is not supported as you can create a plugin and with someone to release the service.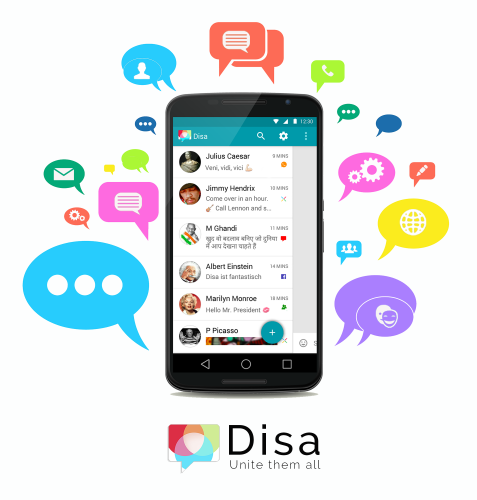 Installing Disa
Now you can install disa which available in a public beta, so there are hardly any messaging plugins accessible, but there are ample of user-submitted plug-ins that you can find in the Disa Google+ Community. Install the app to get started.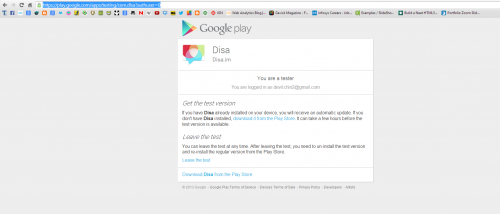 Add-on Services
When you first open the Application, you have to agree to their Terms and Conditions, then you can commence by adding messaging services.
Now should install a messaging plugin, tap "Add Service" from the settings menu.
You can get the official plugins that are released by the Disa team that can be installed by default. These plugins are for SMS text messages, Facebook, and Whatsapp.
You can search for user created plugins which are not listed just simply tap on the Search from the Plugin manager.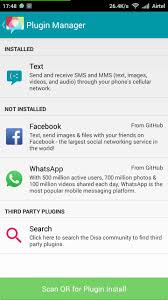 Restart Disa after installing a new plugin.
Now you can properly set up the service by taking necessary steps or you can tap the paintbrush icon next to the service which are next to the service's name in order to add your login credentials and enable additional settings.
Active chats will be loaded into your conversations list if you make a decision to allow.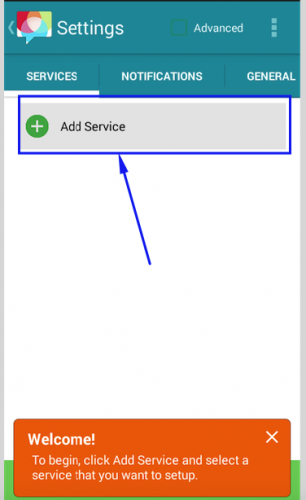 Now you can Combine Chats.
It is just like any other App while you send and receive messages on Disa. The additional specialty that makes Disa special is that it will combine numerous chats with the same person. This feature allows you to have messages across WhatsApp, Facebook, and text messages in the chats feed.
Now you have to tap and hold every chat from the main list to combine the messages.
Click on the merge icon on the bottom-left of the screen. Now if you want to reply to any conversation, Disa will ask you to select the service you want to use. The service can be switched by tapping the service icon in the message text field.
Once a conversation is combined, you will be able to know from which service they are exactly coming from.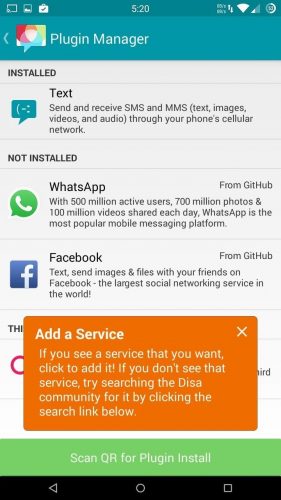 Now make Message Backups
Now you can backup and restore your messages as Disa comes with a built-in message backup service from your phone's internal storage and Google Drive.
Soon the scheduled backup support will be available. Tap the settings option from the excess menu , then tap the cloud icon on the top-right to permit this service.
Tap the Manual Backup menu and wait for the process to complete. Tap the Restore icon, then select the backup file you want to restore your messages.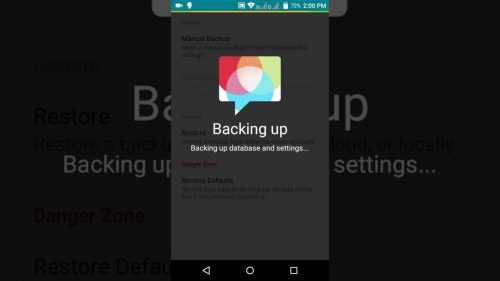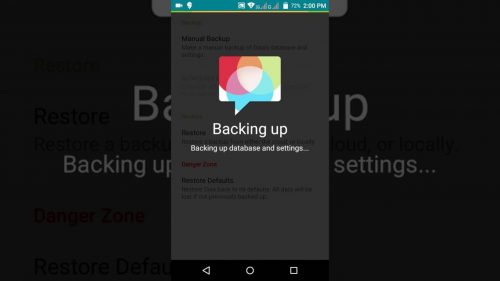 Added Settings
There are some settings where you can find options to change the style of your images, notifications, and keyword functionality settings.