If you would like to sale or return your Sony Ericsson X10 device, purging the device of your personal information is smart. A factor reset will erase your synced google information, application data, and downloaded applications. This process will return your device to its factor fresh state.
This process will really erase all your information from your phone. If you wish to use the device again, be sure to backup all your information before proceeding.
This process will NOT erase the information on your SD card such as much or photos.
1. Click Settings
2. Select SD card & phone storage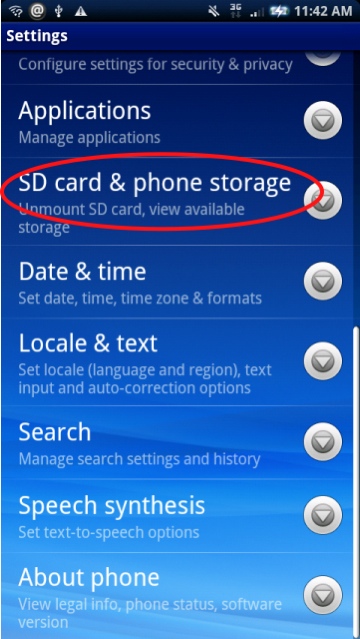 3. Select Factory data reset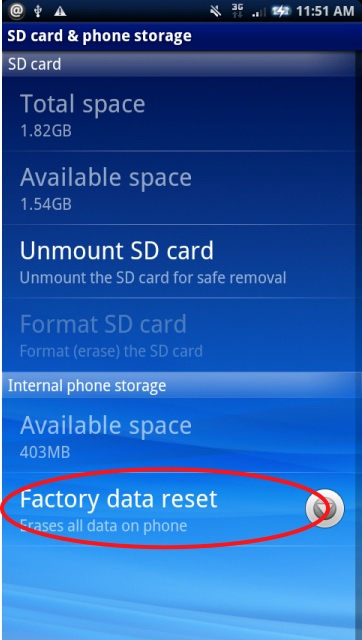 4. Hit the Reset phone button