These directions show how to transfer files from your Sony Ericsson smartphone running Gingerbread to your computer. This can be used to move pictures, music, or videos between your Sony Ericcsson device and your mac.
In my recent review of the Xperia Play I needed to move some files back and forth from my macbook pro for testing. It was not immediately obvious to me how to do it.
1. Click the Setting icon
2. Select the Sony Ericsson selection
3. Select Connectivity
4. Click USB connection mode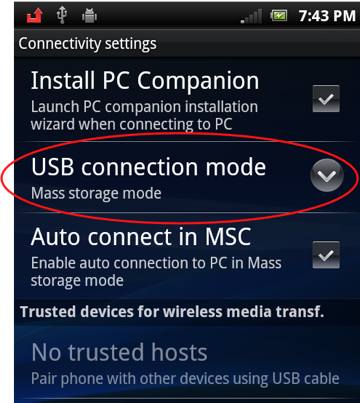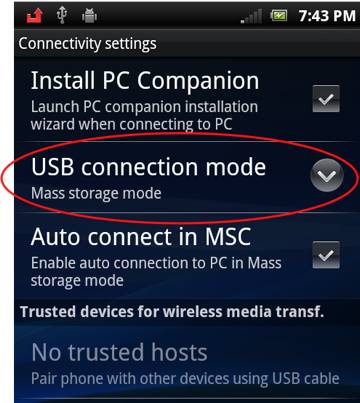 5. Select Mass storage mode (MSC) and press OK
6. Connect your device to your mac.
7. The device should mount as an external device in finder.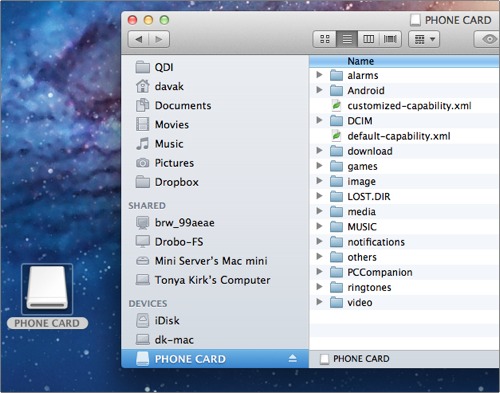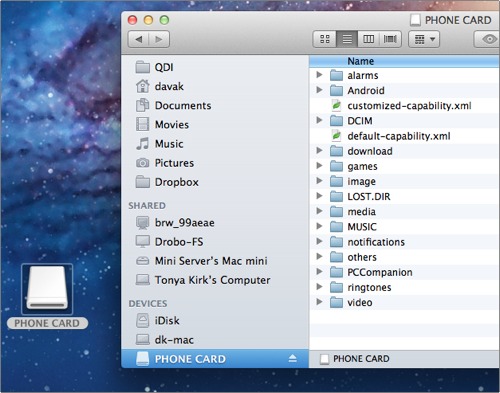 Most of the folders there are obvious including the ringtones, video, and music folders. Like a digital camera, your pictures can be found in the DCIM folder. Files can be moved back and forth easily.