The Dropbox application for Android offers an easy way to store and access your Dropbox files. However, if a thief gains physical access to the mobile device, all of your private dropbox data is easily accessed and stolen. Here is how to secure it.
If you have sensitive or important files in your Dropbox folder, then make sure to set up a passcode for the app to keep your files safe. This tutorial will show you how to set up and use the feature.
1. Open the Dropbox app on your Android device.
2. Press the Menu key to access Dropbox's menu and then choose Settings.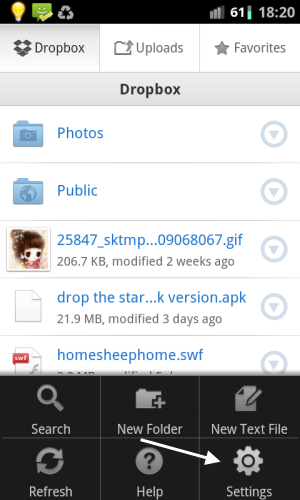 3. In the Dropbox settings screen, turn on the Passcode lock option by putting a check next to it.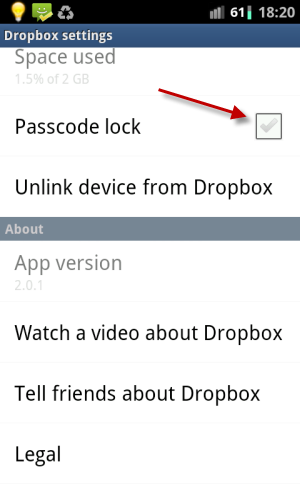 4. After turning on the Passcode option, you will be taken to the Passcode settings immediately. Choose Turn passcode on to activate it.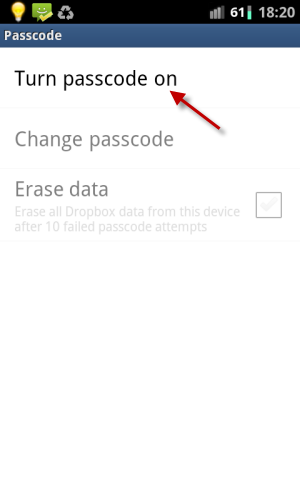 5. You will then be asked to provide a 4 digit passcode.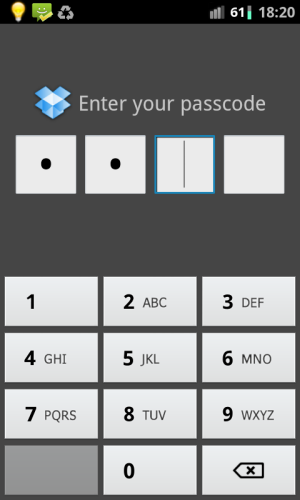 6. Confirm your passcode again to complete the process.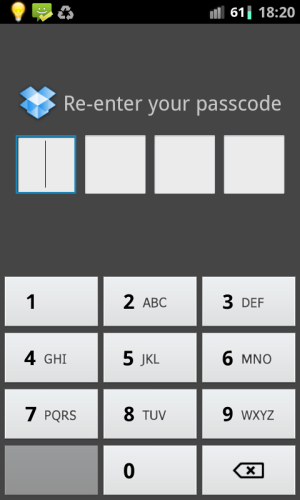 7. After the passcode has been set, you will see a small notification pops up on the screen says "Passcode set." The Erase data option is now selectable. This option (if checked) will erase all Dropbox data from the current device after 10 failed passcode attempts. This may be helpful if your Android device is stolen.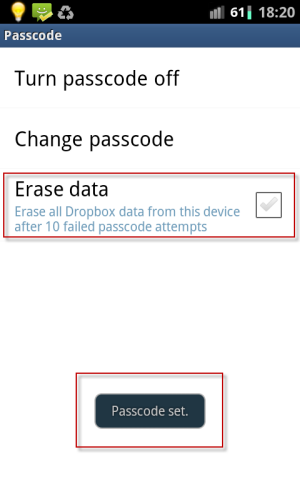 8. From now, every time the Dropbox app is opened, it will ask for passcode before letting someone use it.