It can be pretty annoying when your device's notifications' bar is overcrowded with unwanted  notifications – news, messages, device notifications, app notifications and what not. Most of us are just looking for something specific, but that can be time-consuming to find when one special, important notification content is lost among all the other unwanted notifications pilling one above the other. With apps like Uber, you can turn push notifications on or off from within the app. It's easier. Keep on reading how to turn push notifications off/on for Uber within the app (Android).
Turning Push Notifications Off/On for Uber Within App (Android) 
1. Open your Uber app through your Android device.
2. Tap on More icon from the top left corner.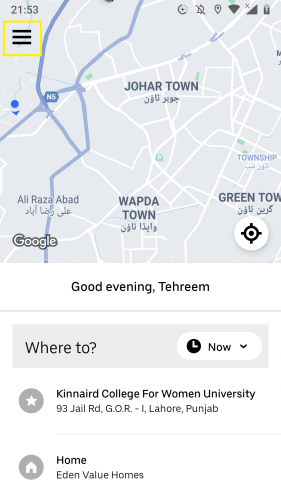 3. Then tap on Settings.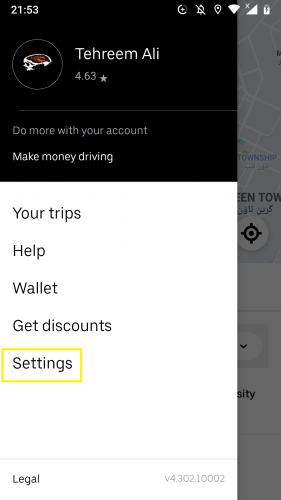 4. Go to Privacy Settings.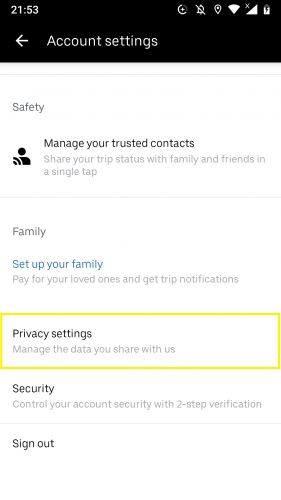 5. Tap on Notifications.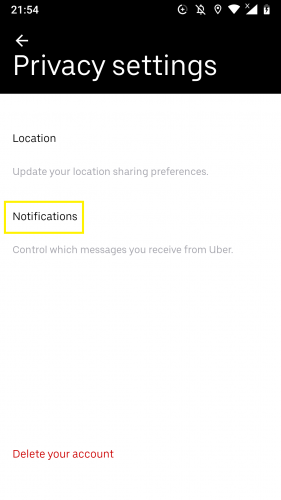 6. To turn push notification off for account and trip updates, tap on it.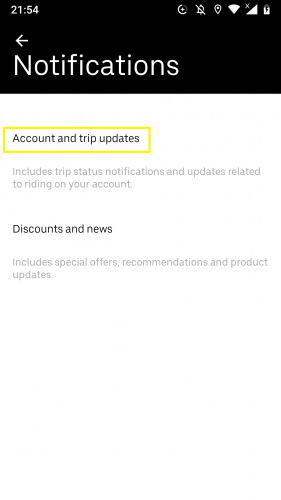 7. Toggle for push notification is on automatically. Turn toggle on of desired option.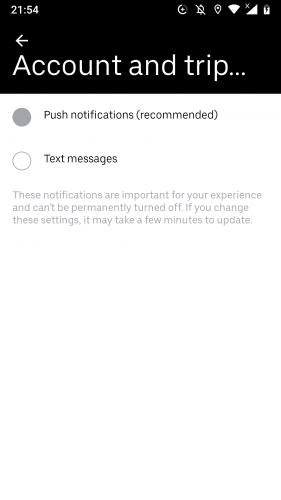 8. To turn push notifications off for discounts and news, tap on it.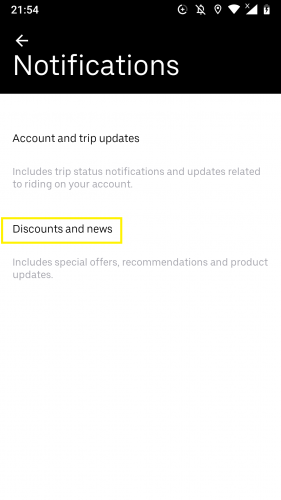 9. Turn off toggle on by tapping on it.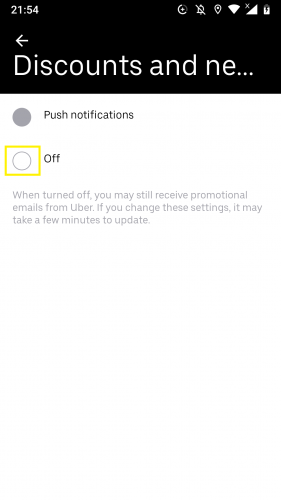 10. Follow the prompt by tapping on TURN OFF.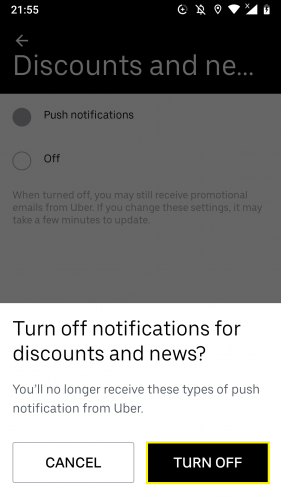 And you're done!
Things to Keep in Mind
You can turn push notifications back on for account and trip updates as well as discounts and news anytime you want by deselecting the 'off' toggle under aforementioned options and selecting, instead, the option for notification delivery. When you turn the push notifications off for Uber from within the app (Andriod), you will be required to wait a minute or two before Uber saves the changes made.
Just because you turn push notifications off for things like discounts, news, trip details and account-related information does not mean that you will automatically stop receiving emails related to such things. It is the policy of such services to send its customers promotional content emails, updates' email regarding that service/app, so on and so forth.
But turning off push notifications will at least lessen the load a little of having your device beep and vibrate multiple times throughout the day due to annoying notifications that you will not even read, probably.
There is also the option for turning location permission settings off from within the Uber app (Android). However, that would be a strange thing to do, since you need to have your location services on and let Uber access your location, for booking rides and the like.
Even though you can turn push notification on or off from your device's settings, it can be done from within the app, too. This is a shortcut for when you are using the app and receive annoying notifications. You can simply turn them off from within the app, without having to open your device's settings separately.
More on Similar Useful Topics
How to Set up A Business Profile on Uber (Android)
Set up 2-Step Verification on Uber for Android
How to Delete Your Uber Account (Android)