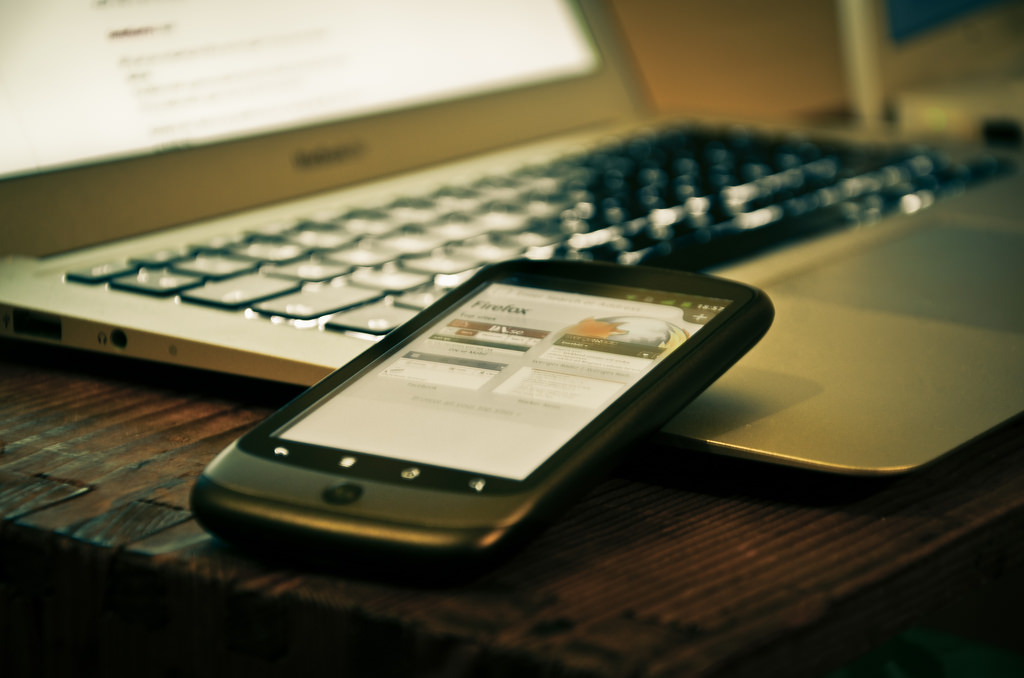 If you just got a new phone, you might not have memorized your own phone number yet. Or perhaps you are somebody who is not good with numbers so you keep forgetting it. None of us have to use our own phone numbers very often, so the chance of forgetting your own phone number is high. Sometimes we come across situations when we actually need our phone number. For instance, you might need your phone number to fill in the contact information in the various important documentation, or give your phone number to someone you just met. Come on, how many divas do we meet on the subway? Don't worry, there are a few quick methods that can help you retrieve phone number on an Android device.
How to Find Your Phone Number on an Android Device
Follow any of the various options below to find your phone number on an Android device and solve your troubles in an instant.
Check in Your Phone Settings
 Your phone number will already be stored in your phone as soon as you insert your sim in it.
Follow the steps below to know how to find your phone number.
1.Go to your Apps panel and open Settings. The Settings icon will be either shaped like a gear or a wrench.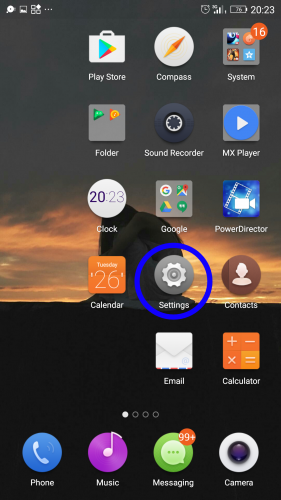 2.Scroll down to About Phone.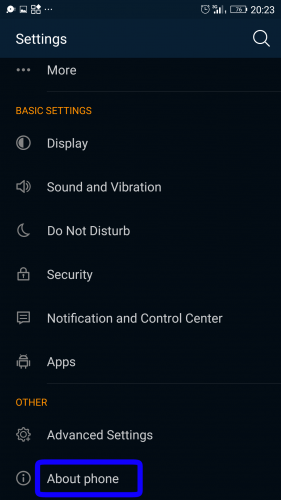 3.Most Androids will display the phone number here but if your doesn't, select Status.
4.Tap SIM Status.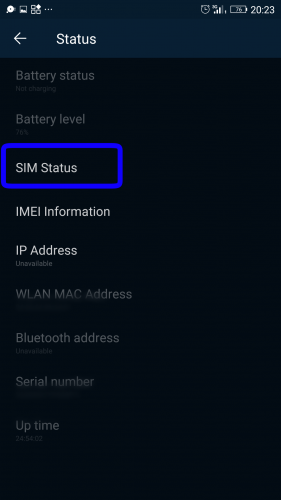 5.Your phone number will be listed under My Phone Number.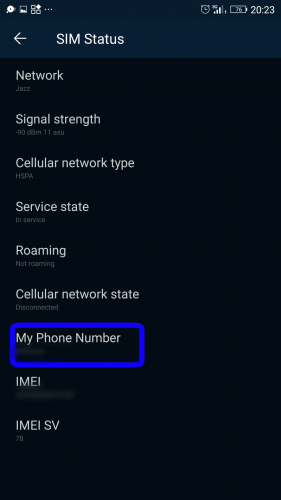 Dial a Code
  Another quick way to find your phone number on your Android device is to use USSD codes. The code given below is specific to find your MSISDN which is the same as your phone number. It tells you the phone number along with your country code.
1.Dial 99 or *#99# on your phone.
2.Your phone number will be displayed on the screen.
Check Your SIM card
 Your sim card may also have the phone number printed on the side. To find it eject your SIM Card and check for your phone number on it. It will be written on the plastic side.
Call the Person Standing Nearby
 You can call or text the person standing near you to find out your own phone number. If they have caller ID in their phones your phone number will be displayed on their screen when you call or text them. This way you can note down your number from their phones.
Frequently Asked Questions
 Q: My phone number states as 'unknown'. What do I do?
A: This error may occur when your SIM card is not inserted properly. Eject your SIM card and insert it again carefully. If you are still unable to see your phone numbers, try the other options to find your number on Android. You can also try calling your service provider by dialing their helplines and asking them for your phone number directly.
Still not sure how to find your phone number on Android device? Don't worry, just reach out to us and we will help yoou out.