Hey there Android power user, it's another moment of learning something really fresh. Guess what, it's gonna be a tip of the season. In this article, you will learn how to backup photos on Android.
Android is generally very user-friendly and it keeps getting better. With Android, the possibilities of doing one thing are full of alternatives.
Let's say you want an app that can help you make your photos/selfies awesome, there are more than 100 apps available for just that one purpose. Some are good, some better.
So, in the context, we shall learn something new or probably something better.
A backup is one of the most important things one would think about when changing smartphones, PCs etc. Like having a life insurance, a spare tire for your car, a savings account, two pairs of the same stuff, that's how important it is to have a second copy of what you cherish most.
Seriously, from experience, most people think about having a backup as soon as something is wrong or about to be wrong with their smartphone. Like when the phone is in a boot loop, they start asking questions like:
How do I backup my photos because I might do a factory reset? or what about my personal files?
I guess you must have asked this question before or heard someone saying it. All the same, we are in for something worth learning.
Most of the personal files on our smartphones are not as dear as the photos. Photos are only gotten once and those special moments can't be brought back.
This is why those special moments with family, loved ones, friends etc are very precious. Even old photos are as precious as new ones because they show you your past.
Now the big thing is, how to backup photos on Android.
To tell you how important photos are, most smartphone/OEMs have tweaked the Android system to have an image recycle bin. How does the image trash can works?
Once you delete any photo or video from the Gallery, it's automatically saved in a recycle bin/waste bin and can be restored later in the future. You might just want to see that awkward picture of you and your friends laughing or those moments you felt embarrassed to look at the front-facing cameras.
Are you ready to save those precious moments? Let's begin straight away!
How To Backup Photos On Android
Every Android is naturally ready to do awesome things, especially the recent ones with newer Android versions. Even if your device uses an old OS, you can still be able to safely backup your photos and keep them safe.
You can either backup your photos online and offline, but most people go with the offline method.
So let's see all the ways we could backup photos on Android.
Using the default Backup/Restore App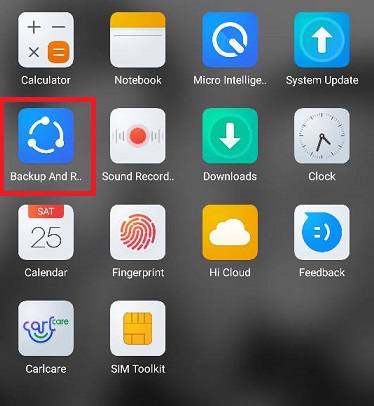 Most smartphones like MTK android powered devices come with an app pre-installed which is called Backup/Restore. As the name implies, its job is to backup and restore. As simple as that.
You can find the app in the app drawer of your phone. Clicking on the app, you get options to backup your personal data and applications. Inside the personal data, you can mark Pictures, Calendar, Music, Contacts etc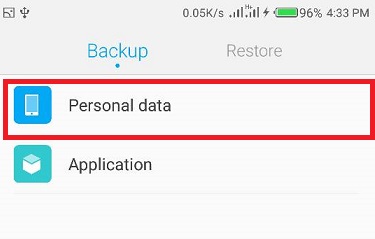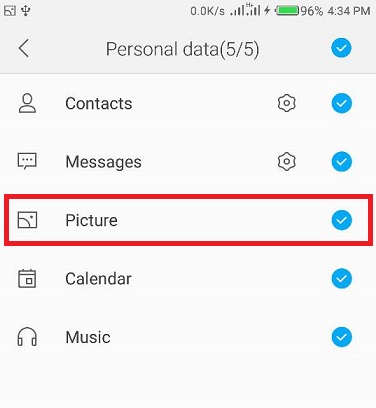 Since it's the photos we need, you can just mark the photos and then click the appropriate button to kick-start the whole process.
What makes every backup cool is that most backups are saved on an external storage, e.g SD card. So when you do a factory reset or your device is messed up, the backup isn't affected. But that's if you did a backup before the incident.
Using a File Manager like ES File Explorer to copy all your images to an SD card
ES File Explorer is one of the best file manager apps on the Android app store and can be used to backup photos on Andriod.
To safely have a backup of your photos using ES File Explorer.
1. Download and install the ES File Explorer to your smartphone. It's smart because it does awesome things.
2. Open the newly installed File explorer. You might need to give it some permissions, depending on your Android version.
3. On the dashboard or home, click on Images. Now all the folders with images inside will be displayed on the screen with some previews.
4. Press and hold the any of the folders to mark it. Mark the rest or click select all from the top to mark all the images.
5. Now click the Copy button at the bottom left of the screen and select where you wish to copy it to. That's all.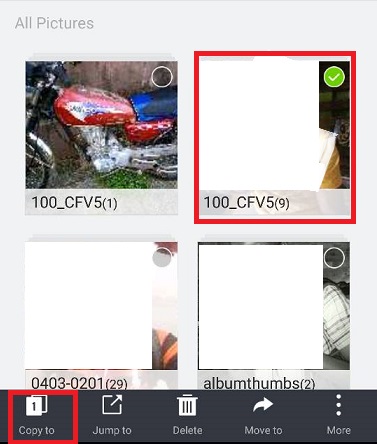 Backup photos using Google Photos app.
Google photos is mostly preinstalled on Android devices. It does a whole lot of good stuff. One good thing about the Photos app is that you can have a safe backup of your photos online and can be accessed anywhere, provided you can log in to your Google account.
To backup photos on your Android using Google photos, follow these steps.
1. Download and install Photos if you don't have it. Make sure you are signed in to your Google account.
2. Open the app. 
3. Click on the Menu icon at the top left.
4. Select Settings.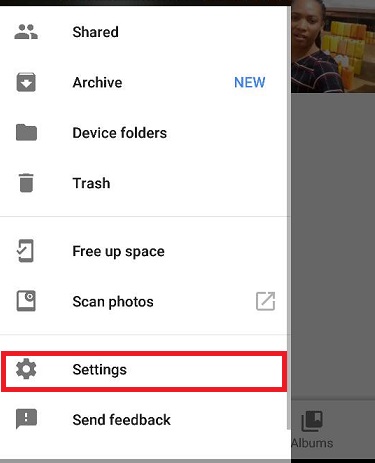 5. Now click Backup & sync.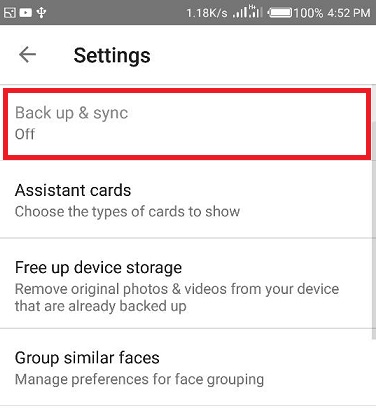 6.  Turn on "Backup & sync.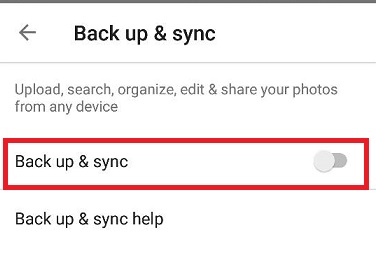 Your photos will now be backed up automatically to Google drive and you wouldn't need to hit any button.
And there you have it. That's how to backup photos on Android. You can add videos to be backed up, select when to backup(while the device is charging), change the upload size/quality and other useful settings.
Remember you need to have internet/mobile data access to get the backup/synchronization working properly.
You can always have the photos anywhere you are, provided you have access to your Google account. 
Remember to always have an offline backup, in case something goes wrong, your account is hacked or you mistakenly hit the wrong button. A photo backup is vital especially when those moments can't be incarnated.
Hope you found this tutorial on how to backup photos on your Android phone useful.