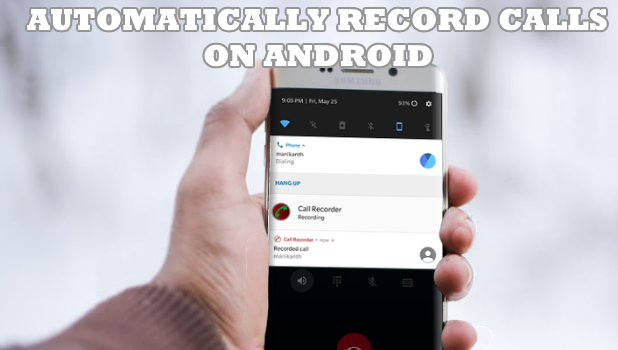 You can use your Android phone to record incoming and outgoing calls. There are different reasons why people record voice calls. Regardless of your reason, this article will teach you how to automatically record calls in Android.
Recording calls is a preference for a lot of us while attending calls for a long time now. It helps in a lot of ways where someone is playing smart with you or if you have to report abuse. By communicating online, you have a proof of who sent you what, but phone calls aren't the same. It's been like a decade since the phone makers have introduced the call recording feature on our phones.
Now with the smartphones, it's not that hard either. With all type of apps just a tap away, we can find a lot of call recorders out there. We will help you out in finding the right one with this guide.
While some phones have the call recording option built-in, many phones that run on stock Android don't have it. Below is one of the apps which we found to be simple to use and better at handling.
How to Automatically Record Calls in Android
To automatically record calls in Android, follow these steps:
1. Go to Playstore and search for automatic call recorder apps. Click on install and your app will be installed in a moment.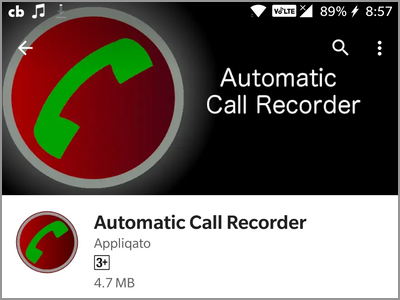 2. Now, open the app and click agree to the terms and privacy policy. We will talk about the legal issues later on though. After tapping on Agree, select one of the themes from two, white or dark and click next. Now here, give all the permissions that are required for the app to run and click on Done.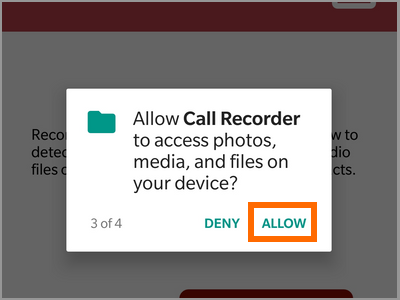 3. After that, go to Settings of the app by clicking on the three line menu and turn on Record Calls (Turn on the automatic recording).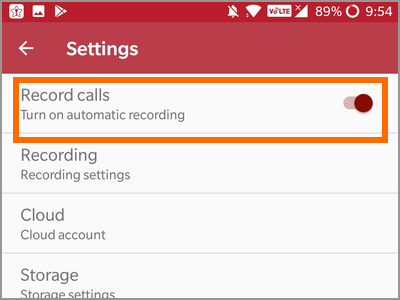 4. Now, whenever you make a call, the call record will start automatically and the recorded audio will be saved on your chosen path in settings.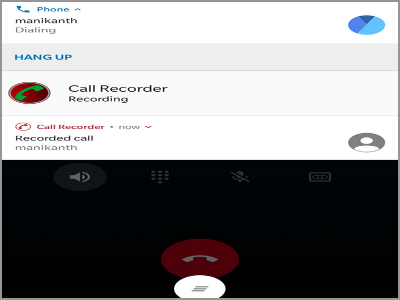 5. You can also increase the limit to your inbox size and upload the recording to your cloud storage such as the Google Drive or Dropbox.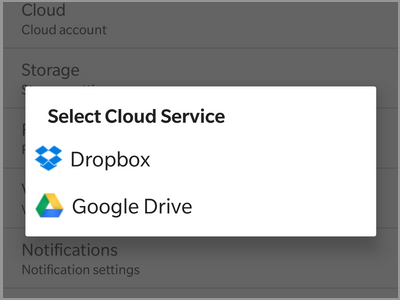 6. You can go back to the app and save the recording you wish to and also include a note to it. So, after the call, there will be a notification which you can click and save the recording after going to the app.

7. Once you have saved it, you can play the recorded audio by going to the saved section.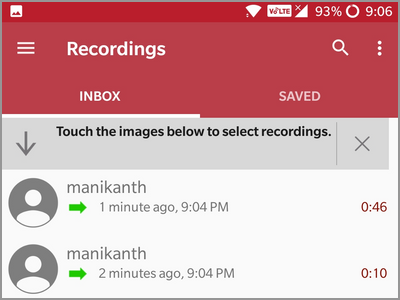 That is it! You now have an automatic call recorder on your device.
Now coming to the issues part, it is true that recording calls are a legal issue in many places. Be careful while using and know how the law in your country works. Did you ever hear someone notifying you about the call that is going to be recorded for some purposes? Yes, when usually a company's customer care service does this for several reasons. So, in countries like the USA, you can only legally record calls after letting the other party know that you are recording it.
Frequently Asked Questions
Q: Will recorded calls stand in court as evidence?
A: Depending on the local laws, recorded calls may be used as an evidence provided that the person being recorded is aware that the recording is ongoing. Most countries do not allow recording of calls without the other party's consent as such can be considered as wiretapping.
Q: Will the other end know that they are being recorded without me telling them that they are on record?
A: Depending on your app, the person on the other end of the line may or may not notice that they are being recorded. Some apps are stealthy enough to do that while others inform both ends that a call is being recorded through beeps or announcements.
You just learned how to automatically record calls in Android. If you have questions about any of the steps above, let us know in the comments section.