Keeping important or confidential data on your phone can be dangerous because it may be accessed, deleted, or stolen by anyone who uses your device. Luckily, there is a way to hide the files so that you are the only person who can access them. This tutorial will show you how to hide files on your Galaxy S5 without using any third-party apps.
By using the Private mode provided in the default software, you can hide almost any file on your phone for free. Please note that your data may still be accessible if you view it from a computer. 1. Open the app drawer, choose Settings, and tap the Private mode option under the Personalization section.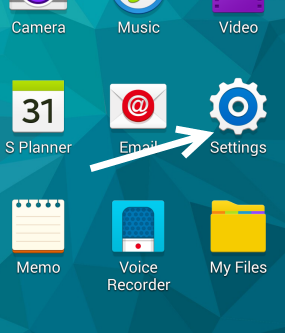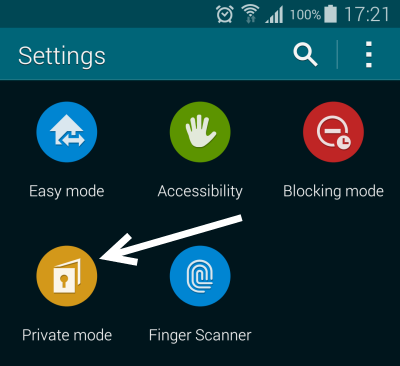 2. If this is your first time using the feature, you will be asked to set up an unlock method so that other people cannot access the hidden files without your permission. Available methods are as follows: pattern, PIN, fingerprint, and password. Once you create an unlock method, tap Next. In the next screen, you can view the list of apps that work with Private mode. By default, you can use the Gallery, Video, Music, Voice Recorder, and My Files apps in Private mode without any problems.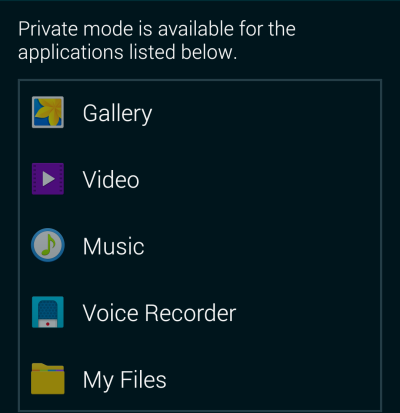 3. When the setup process is completed, the Private mode screen will be minimized. Now, you can go to any of the compatible apps, select the videos, images, or files you want to hide, tap the menu icon, and choose Move to Private. Your selected files will then be moved to a safe zone that only you can access. The duration of the process depends on the size of your files.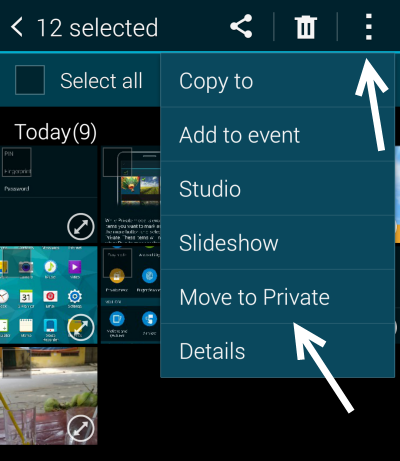 4. Once you have chosen the files to hide, pull down the notification panel, tap the Private mode's notification, and turn it off to hide your selected content.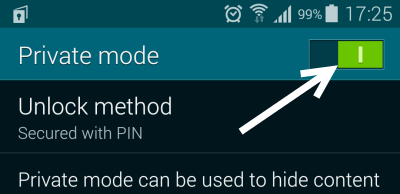 5. Later, if you want to view the hidden files, you can turn on Private mode from either the notification panel or the Settings screen.