Have you searched for a way to delete your Deezer account? The answer is here;
What is Deezer?
Deezer is an Internet-based music streaming service that allows users to listen to music content from International Record labels including Sony Music, Universal Music Group, and Warner Music Group on various devices (online or offline). Created in Paris, France, Deezer currently has 53 million licensed tracks in its library, with over 30,000 radio channels, 14 million monthly active users, and 6 million paid subscribers as of 3 April 2018. The service is available for Web, Android, IOS, Windows Mobile, Blackberry OS, and Windows, Mac OS.
A brief history of Deezer: Wikipedia tells us that Deezer was launched in France in 2007. In December 2011, Deezer, at the time was available only in Belgium, France. The United Kingdom announced plans to expand worldwide during the rest of 2011 and continuing into 2012. According to the company, it planned to make its services available to the whole of Europe by the end of the year, to the Americas (excluding the United States) by the end of January 2012, to Africa and Southeast Asia by the end of February, and the rest of the world (excluding Japan) by the end of June.
Deezer is an amazing music search application that can literally bring forth any song search of your choice, Deezer attracts a subscription (either monthly or yearly), as such, some persons have searched for ways to delete Deezer account for personal reasons like not being able to subscribe or lack of memory space in your device. Whatever your reason may be, you got no worries because I am going to show you how to delete Deezer account.
How to Delete Deezer account
1. Log in to your Deezer account.
2. Click on your user profile.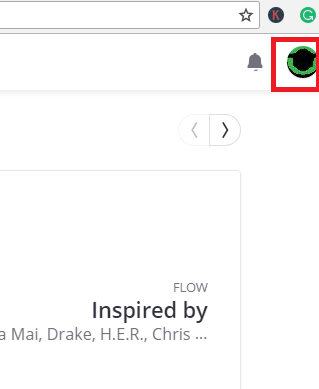 3. Click account settings.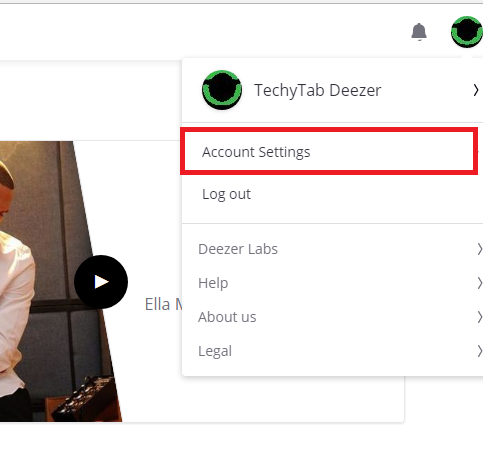 4. Scroll down and click 'Delete my account'.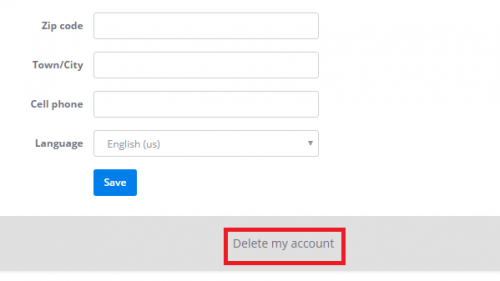 5. Enter your Deezer password and click on 'Delete My Account'.
If you have correctly followed the outlined steps then you must have achieved your aim on how to delete Deezer account.
Note: If you're a Deezer Premium, Deezer HiFi, Deezer Family, or Deezer Student account user and you can 'Cancel your subscription', rather than deleting your account because you may not want to lose your account totally. Once you've canceled your subscription, your account will be returned to a Deezer free account.
Deezer support center states it clear that if you choose to delete your Deezer account, you have to understand that you are deleting all your data including offline playlist. This means the complete and immediate loss of access to your account and service. All your account settings, favorite tracks, playlists and any remaining subscription time will be lost as a result.
Frequently Asked Questions and Answers
Q: Do I get to lose all m data if I cancel the subscription on Deezer?
A: No, you only lose access to online privileges.
Q: Can I retrieve my account after I delete Deezer account?
A: No, you would have to create a new Deezer account.
Here are some links you'd like;
How To Turn On Deezer Offline Mode
How To Activate Google Assistant on Android
How Do I Cancel My Apple Music Subscription?