The Tik Tok reverse video feature is quite similar to Instagram's boomerang. The only difference is that Boomerang puts your short clips in an endless loop. Tik Tok's reverse, on the other hand, simply plays your videos in reverse.
Both, however, are a fun way of adding a twist to your videos and making them less linear and more catchy.
For this to work, you will never the Tik Tok app preinstalled on your Android or iOS device. And of course, you will need a prerecorded video you want to apply this special effect on. You can either have it saved in your gallery or record it directly from your Tik Tok camera app.
In this tutorial, we will also mention some third-party apps that you can use to reverse Tik Tok videos. They are equally effective and quite easy to navigate.
Reversing Tik Tok Videos (With Pictures)
Method 1: From the Tik Tok App
1. Open the Tik Tok App (Black Music Symbol).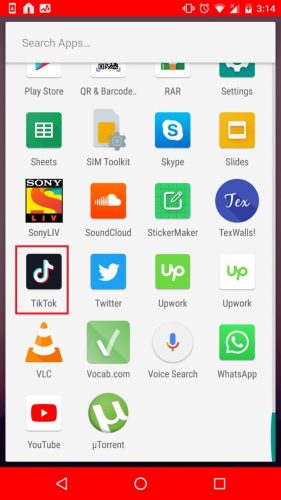 2. Press + (center of your screen) to record a video.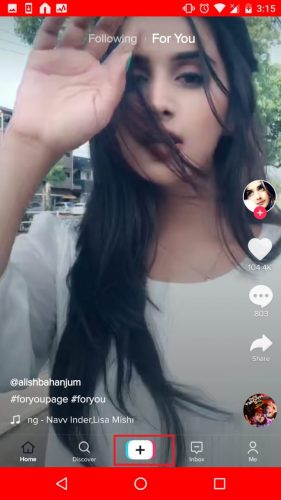 3. Press and hold the red record button in the center and release it once you've recorded your video.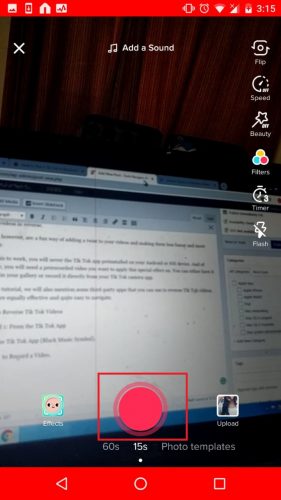 4. Press the Tick Button.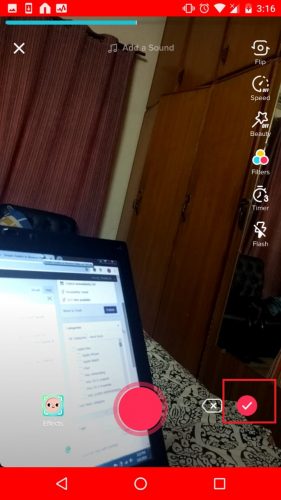 5.Tap Effects in the next window.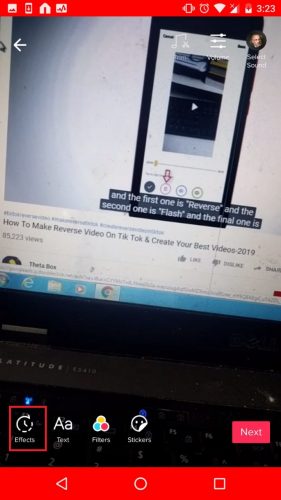 6. Go to Time Effects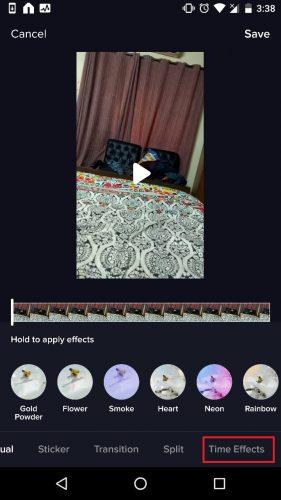 7. Select Reverse.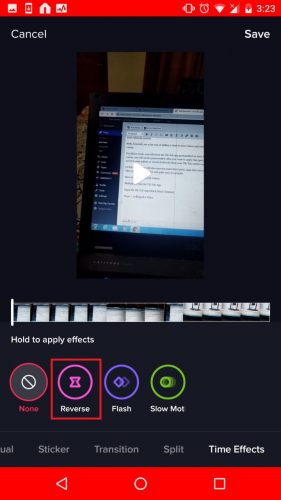 8. Tap save to Upload your Reversed video.
For further guidance, follow this Youtube tutorial, outlining the same process.
Method 2: Through Third-Party Apps
There are many third-party apps that you can also use to reverse your Tik Tok videos. Some of the most popular and most convenient include:
All of them work on the same basic functions. For a simplified breakdown of their usage, follow the steps below.
1. Download and Install one of these apps.
2. Import your Intended Video to the app.
3. Tap the Video and a host of options will appear before you.
4.Tick or select the one that says the reverse.
That's it!
Conclusion
The first method is ideal for most users as it doesn't require going through the hectic process of downloading a third-party app. However, some devices don't have support for the reverse video feature. In that case, don't worry.
You can head on over to the second method. Download one of the listed third-party apps and reverse your Tik Tok videos with them with equal success and ease.
I've tried and tested these apps personally and they're all pretty good. Aside from reversing,  you can also perform other functions in them, including video editing, cropping, and cutting.
Related Tech-Recipes
How to Duet on Tik Tok with Friends and Tik Tok Superstars