Instagram Story is one way of sharing your photos and videos to your Instagram followers. Stories have a lifespan of 24 hours – after that, they are cleared off of your profile. You can prevent Stories from disappearing by sharing them. This article will teach you how to share a photo on Instagram Story.
Are you one of the people that just recently got an Instagram account and still copping for its features and uses? We know you've already shared your first post – it's simple enough to do so. How about putting up some photo and video on your story? Learn how to share a photo on Instagram Story here.
How to Share a Photo on Instagram Story
Instagram stories are found at the topmost part of your screen. To create your story and share those funny and precious memories to your followers, do these:
1.Open your Instagram app.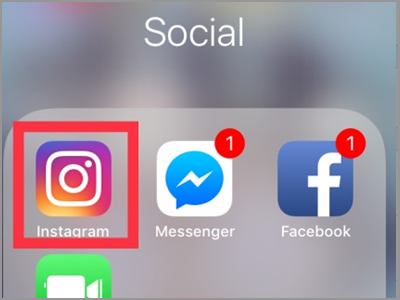 2. Tap the camera icon in the upper left corner of your screen. You can also swipe right to open the Instagram camera.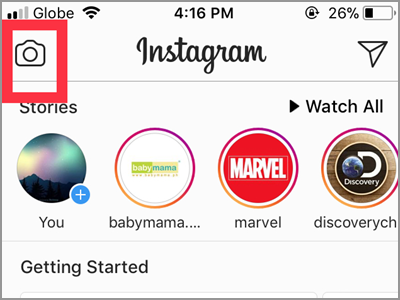 3. Choose the source of your photo. You can select pictures from your photo library. Swipe up to view your Camera Roll. Take note that most of the stories today are the result of Instagram camera and effects. For this article, let us use the Instagram camera. Tap the shutter button to capture a scene. That's the circle in the middle on the bottom part of your screen.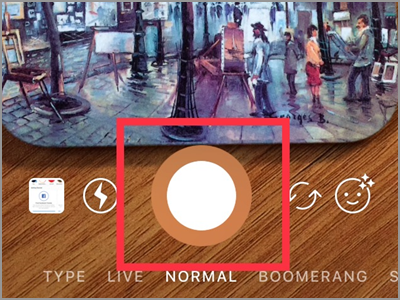 As a guide for beginners, you can use various photo effects when taking a picture using the Instagram camera. You can find them in the lowermost part of your screen. Active effect is found in the middle underneath the shutter button. To switch to another effect, slide your finger left or right. A must try, and one of the famous Instagram effects is the Boomerang. You can also take a live video and post it on your story, or if you're not feeling too good to post a selfie, you can write what you feel and share it on your story.
4. Tap the Your Story button to add it to your today's story. The Send To button can also be used to share your story. After tapping it, it will show you where to post the picture. Just put a check mark on the Your Story portion. Your story is now available to view within 24 hours.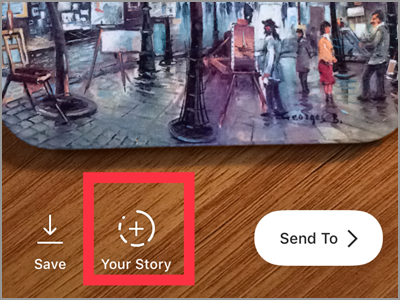 Frequently Asked Questions
Q: How will I know who viewed my story?
A: To know who sees your story, open your story. In the bottom part of the selected story, it states how many people have seen your photo. If you want a detailed list, swipe your finger upward anywhere on the screen. It will bring you the usernames of all the people who viewed your Instagram story.
Q: Can I prolong the time duration of my featured photo?
A: As stated, your story will only be seen for 24 hours on the topmost of your followers' screen. If you want a long exposure of your story, you can add it to your Highlights list. This will make your story available below your profile picture. It would stay there unless you deleted it.
Q: I want to mention my friend who's also in the picture. How will I do that?
A: Before adding your photo to your story, you can do some editing. You can draw using the different and colorful markers or put a sticker and write some notes. At this point, you can mention your friend by tapping the "Aa" icon and then typing "@" followed by your friend's username. Remember that your friend will receive a notification and a message with the preview of your story.
Once more the Instagram app proves it's ability when it comes to sharing your photos. Its unlimited way to create a good shot and shareable images are unimaginable. Plus, the ideas on how to store and share them makes you want to use the app more often. This will make you enjoy every captured moment from your Instagram app.
You just learned how to share a photo on Instagram Story. If you have questions about any of the information provided in this article, let us know in the comments.
If this article interests you, then you might want to check out these related Instagram how-to articles:
How to Disable Message Replies for Instagram Stories
How to Download or Save Instagram Stories
How to Add Stickers or Emoji to Instagram Stories
How to Hide Instagram Stories from Specific Followers
How to Set Photos and Videos Private on Instagram
How to Go Live with a Friend on Instagram
How to Save Instagram Photos and Videos Privately