WhatsApp allows multimedia file sharing so you can easily transfer files such as videos to your friends. To keep their servers in good shape, WhatsApp needs to limit the size of the files sent to 16 MB. Files that are more than 16 MB cannot be shared over Whatsapp. The good news is that we can help you send videos larger than 16 MB on Whatsapp.
WhatsApp has become the ultimate sharing platform for everyone hanging with their smartphones all over the world. However, while sharing videos, it's not possible to share a video greater than 16MB. And forget about the videos we shoot on our phone; they are so large that sharing them in WhatsApp is out of the question.
The only way to send the large videos is by converting them to smaller formats and then sharing. Today, we are going to solve this problem for all the users of WhatsApp, be it for Android, iOS, and Windows. For that, you will just need a basic video conversion app.
Method 1 Using Android: Send Videos Larger than 16 MB on WhatsApp
For Android, follow the below steps to succeed in the process:
1. Firstly, you need to download a video converter app. There are a lot of video converters in the Playstore. We suggest that you get a free one. In our case, this video converter worked the best for us.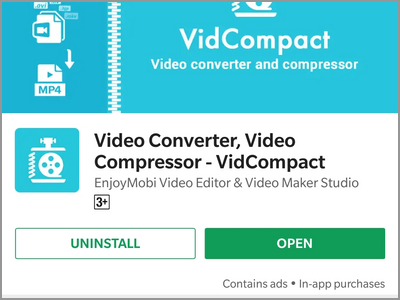 2. Once you have successfully installed the app, open it. Here, you'll find options for trimming and compressing of a particular video. Or, if you want to compress a set of videos, you have batch compression option as well.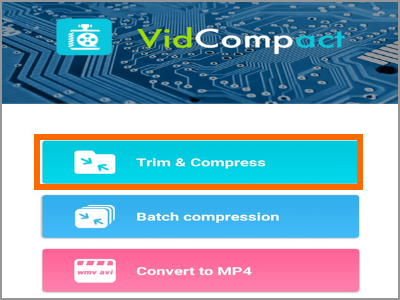 3. Now, just select the video you want to compress and compress it to a size and resolution which converts the video below 16MB.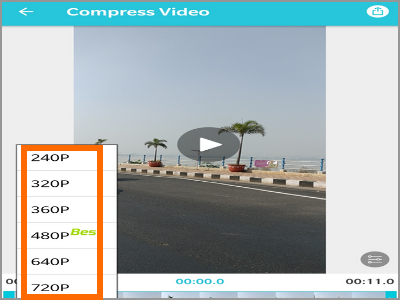 4. After selecting the resolution, click on the top right button on the screen and the compression starts.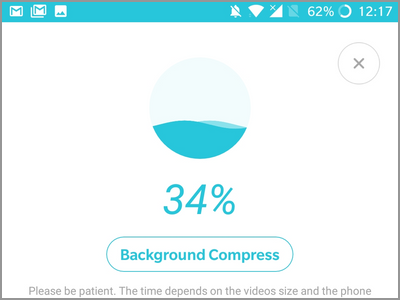 5. The video will be saved to your gallery from where you can share it on your WhatsApp.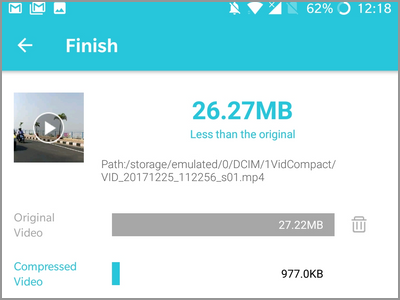 Surprisingly, the compressed videos don't get their quality degraded.
Method 2 Using iPhone: Send Videos Larger than 16 MB on WhatsApp
Even for iOS, you will have to follow the same and find a video converter app in the App Store:
• Go to the App Store and search for video converter app. Again, we suggest that you use a free app.
• After the installation process, open the app, and you'll find all the videos that are on your device.
• Select the video which you want to convert and click on compress with your choice of resolution which is less than 16MB
That's it, your video will now be saved in your photos, and you can share it in your WhatsApp now.
Method 3 Using Windows: Send Videos Larger than 16 MB on WhatsApp
• The same for the Windows users, download the WhatsApp Video Optimizer from Windows Store.
• After installation, open the app and select the video which you want to convert with your preferences and press on convert.
• After conversion, the video will be saved, and you can now share it on WhatsApp.
As simple as it seems, you just have to get the app and compress the videos to less than 16MB, and you're all good to go!
Frequently Asked Questions
Q: Do I need to download the same app that you have shown in this article?
A: You can freely choose your preferred app. We do not endorse the apps that we are using in this tutorial. We suggest that you download a few apps then try and see what's best for you.
Q: Why does the conversion take too long?
A: The process may take longer depending on the device you are using (the older, the slower) and the size of the file you are converting. Larger files naturally take longer conversion time.
Q: Will the uploaded video be not illegal for WhatsApp?
A: You are uploading a file that's within limits set by WhatsApp, there's nothing illegal with what you are doing.
You just learned how to send videos larger than 16 MB on WhatsApp. If you have questions about any of the steps above, let us know in the comments section.
If you think this article is interesting, then you might want to check out these related titles:
YouTube: How do I trim a video?
iPhone: Upload Videos to YouTube in iOS 6
Google Drive: How to Upload Files from your Android Phone
Android: Sync Photos and Videos Automatically with your Dropbox Account
How to Make a Google Photos Movie
YouTube: Set a Custom Video Thumbnail
YouTube: How to Delete a Video