Initially, the Mac version of Outlook didn't have the ability to resend a message that a recipient didn't receive or accidentally deleted. Thankfully, SP1 for Office 2011 includes this functionality.
1. Open Outlook and select Sent Items from the left pane.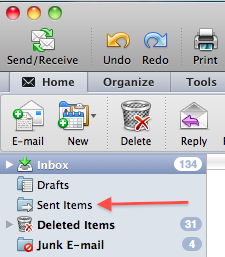 2. Find the desired sent message in the list and select it.
3. Go to the menu, click Message and select Resend.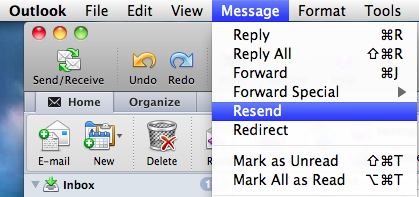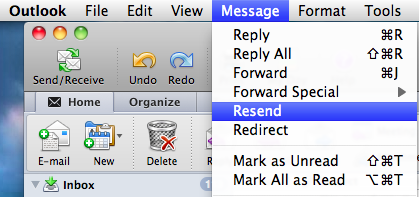 4. The message will open. Make any necessary changes (if any) to the Subject and/or the body and then click the Send button in the Ribbon.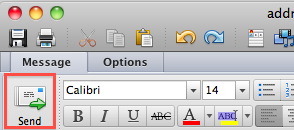 Your message has been resent to the recipient.