If you are switching from Outlook to Windows to Outlook for Mac, you will want to import an Outlook Data File (PST) containing contacts, email, appointments, etc.
1. Open Outlook 2011.
2. Go to the Menu, click File and select Import.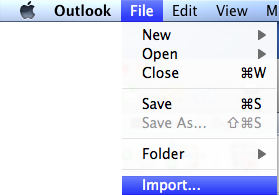 3. Select the Outlook Data File (.pst or .olm) radio button.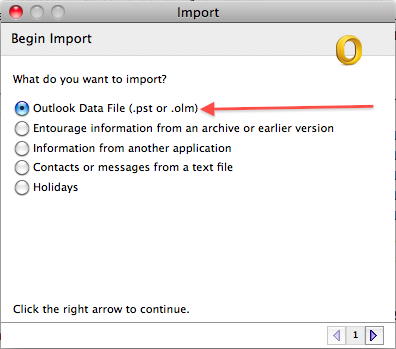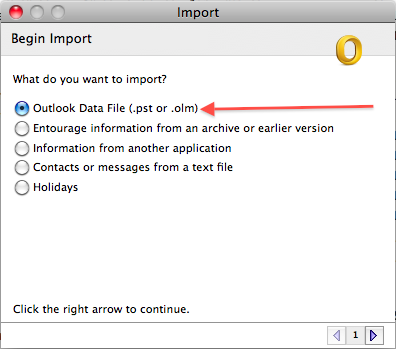 4. Click the right arrow in the lower-right corner.
5. Select the Outlook for Windows Data File (.pst) radio button.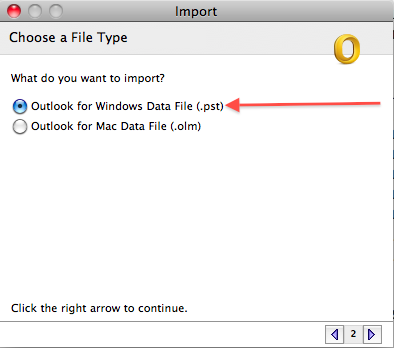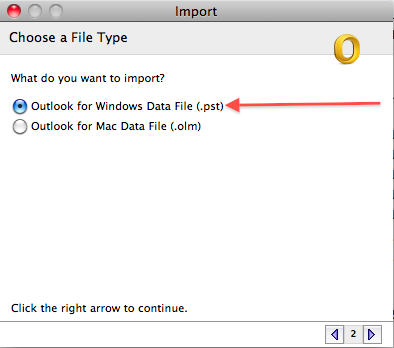 6. Click the right arrow in the lower-right corner.
7. Browse to the location of the desired .pst file, select it and click the Import button.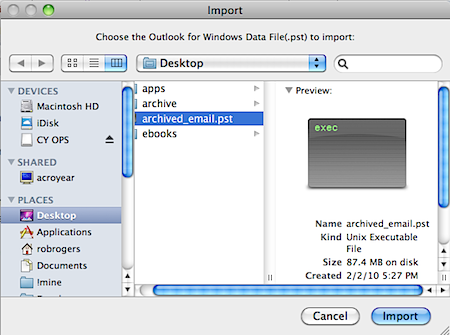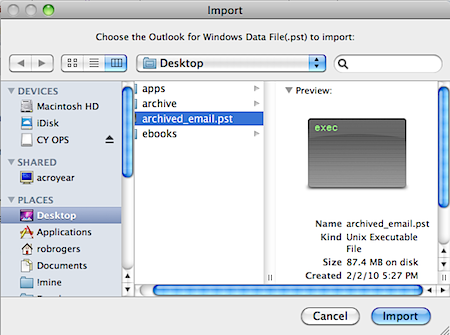 8. When finished, click the Done button.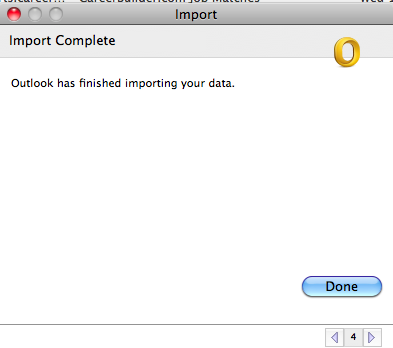 The contents of the .pst file will appear in a folder in the left pane of Outlook 2011. The folder name will be that of the imported .pst.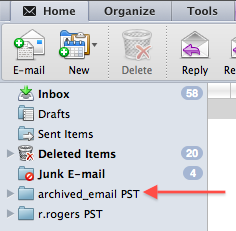 It is important to note that the .pst has been converted to an .olm file, which is an Outlook for Mac data file. At this time, Outlook will not export back to .pst, so it is best to not do away with your original Outlook for Windows data file, just incase you need to access it from a Windows machine sometime in the future.