You can organize your Launchpad to make it easier to locate applications by creating folders. These folders look and function much like those in iOS.
Instead of having to scroll through screen after screen to find your application, you can organize your applications into folders in Launchpad, making them easier to locate.
To create a folder in Launchpad:
1. Click and hold the icon of an app and move it to the icon of another app that you wish it to share a folder with.
2. When the icon you moved to turns into a white outlined box, release the app icon.
3. Your folder will appear. To change the title of the folder, simply doubleclick on the existing title and input a new title.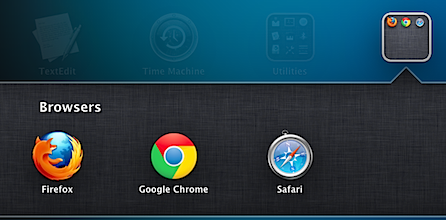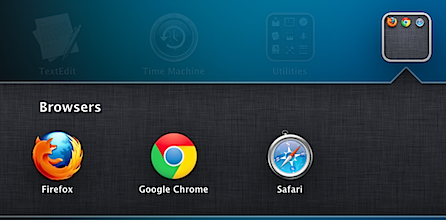 4. Simply drag and drop any additional apps that you wish to occupy the folder.