This tech-recipe will explain how to fix the blank white screen on the non default Space.  Opening the Desktop and Screen saver preferences and setting the wallpaper will not set the blank space but the previous/default Space 1.  Lets fix that!
After installing OS X Lion (Dev preview), I noticed that only my Space9 had a wallpaper set when I switched between them.  I tried to go to the Space and then to System Preferences > Desktop and Screen Saver and would change the wallpaper but would only end up changing the previous Space 9's wallpaper.  Finally, I figured out how to set each Space's wallpaper.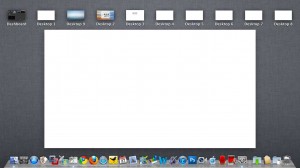 1. Open up System Preferences > Desktop and Screen Saver and click on the Desktop tab.
2. Use the 3 fingers and swipe up gesture to bring up Mission Control or hit the Spaces key (F8 by default)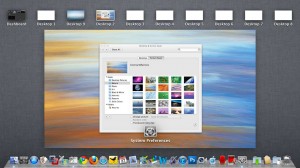 3. Now with the Mission Control window up and the Desktop and Screen Saver preferences window open, Click and Drag the Desktop and Screen Saver Preferences window to one of the Blank spaces.  Once you let go of the window, it will change to that space.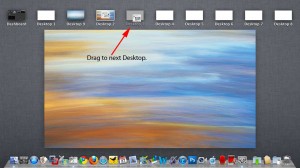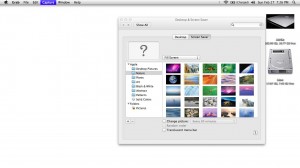 4. Now set your wallpaper and you'll instantly see the white background replaced with the wallpaper you selected.
Now just repeat on the rest of the Spaces and rid yourself of the white space!