If you don't need to have yet another remote or you're tired of the couch eating your Apple TV's remote, you can have your device learn your TV's remote control and use it instead. This works both both the first and second generations of the ATV.
1. Use your Apple TV remote and turn on the Apple TV device.
2. Select Settings from the menu.
3. Select General.
4. Select Remotes.
5. Select Start.
6. Most TV remotes have options to control multiple devices, set your TV remote for an unused device (like VCR).
6. Put down the Apple TV Remote and use the TV remote.
7. A screen will appear with up, down, left, and right arrows as well as SELECT and MENU. These are the keys that need to be programmed on the TV remote.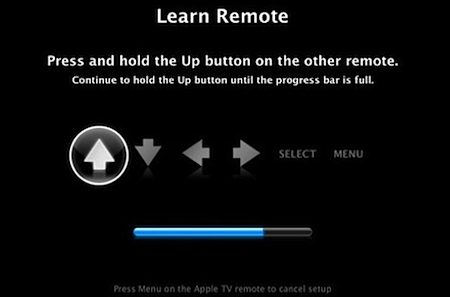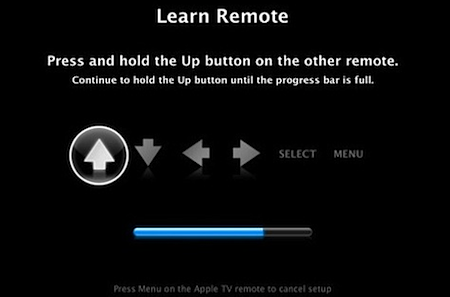 8. As each button is highlighted on the screen, press and hold the corresponding button on the TV remote for the Apple TV to learn.
9. Use the Apple TV remote to input a name and then select the Submit button.
Your TV remote can now be used to control your Apple TV. Put your Apple TV remote away.