Expert iPhone and iPad users frequently create shortcuts to quickly type long or frequently used phrases.
Users that heavily depend on text messaging and emails from their iOS devices can save a ton of time by creating shortcuts for common everyday phrases. Essentially, you can assign any combination of characters to any phrase.
Some people use this as an easy method to place a signature at the bottom of emails. You can assign "sig1" to your home email signature while "sig2" can be all of your work information. In the following example, we will tell our iPhone to substitute "call me!" whenever we type "cm" on our keyboard.
1.Launch the Settings app.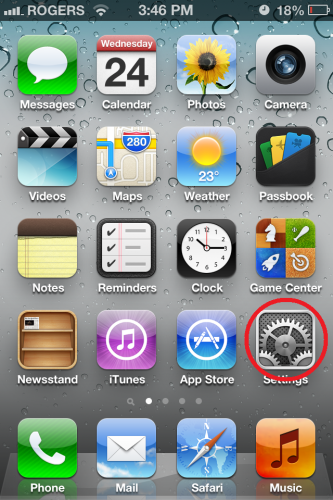 2.From the Settings app select the General option.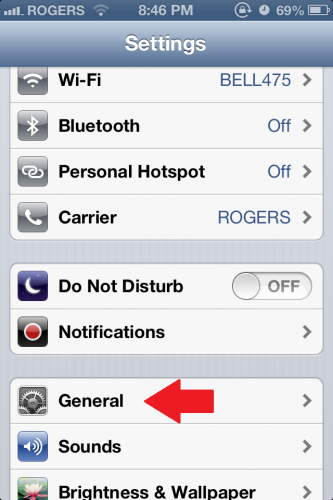 3.Select the Keyboard option.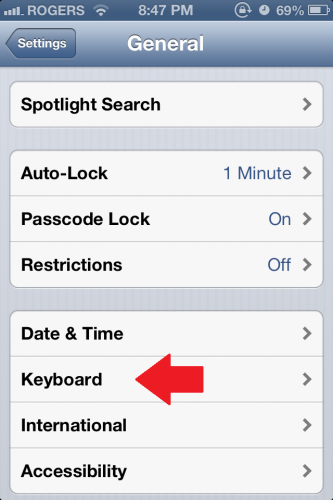 4.Select "Add New Shortcut…" at the very bottom of the Keyboard window.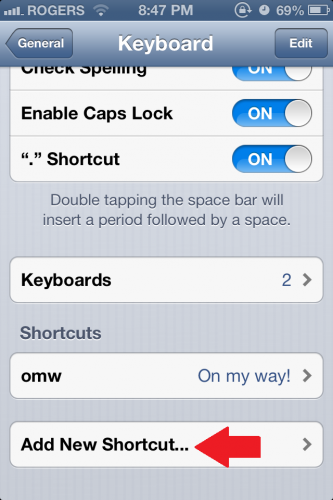 5.Type in the phrase that you want to have set as a shortcut. Then choose an appropriate shortcut to go along with your phrase.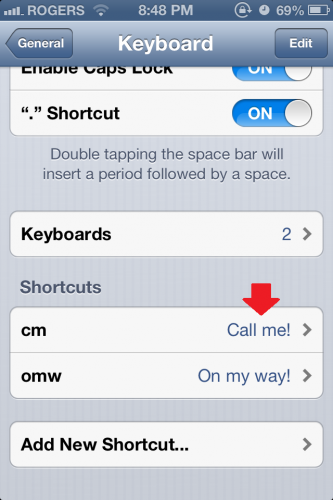 6.Your shortcut is set and can be edited if needed.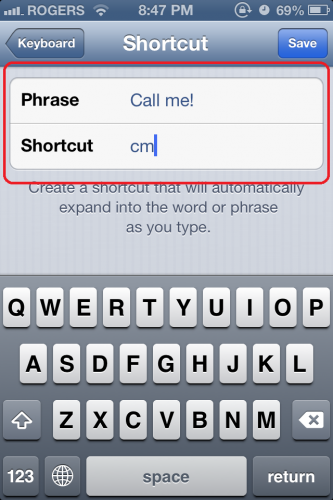 Using this technique, you now have a shortcut that you can use any place that text input is possible. If you do not have these options, be sure that your device has been updated to the latest version of iOS.