My kids enjoy playing with my iPhone. Inevitability, one of them accidentally deletes an application. They think that FaceTime is the coolest thing ever; however, I certainly do not want them trying to FaceTime everybody in my contacts. These issues can be easily restricted on any iOS 4.2 compatible device such as an iPhone, iPod Touch, or iPad.
Don't get me wrong. My kids are great. The iPhone has served my family well when the kids are going crazy in a boring situation. However, as kids explore these devices, sometimes they accidentally do bad things. You don't want them trying to FaceTime with your boss, do you?
iOS 4.2 expands on the already excellent parental restrictions. The blocking of FaceTime and the preventing of deletion of existing apps have both now been included.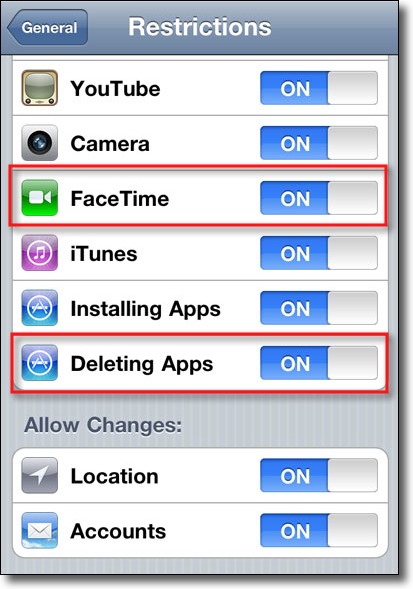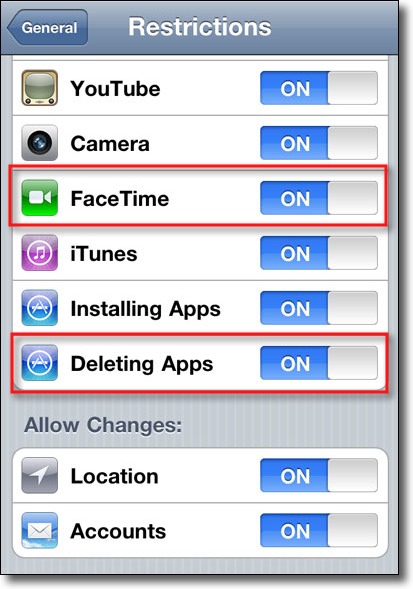 1. Click Settings
2. Select General
3. Select Restrictions
4. Enable Restrictions if not already done so. You'll need to use a PIN to do this.
5. Slide the FaceTime or Deleting Apps toggle to OFF if you want to block those features.