Many of us want to listen to music or other audio from YouTube while using another app on our iPhone or iPad. Typically, once you switch to another application, the video and the associated music will stop. Luckily, there is a quick walk-around to force iOS to play the audio of the video in the background.
This guide works on iOS 7. It will not work with Google's official YouTube app. You have to use a browser to access YouTube and play the desired video from there. In this tutorial, I will use Safari. Any third-party browser should work as long as it can access YouTube.
1. Open Safari browser on your phone.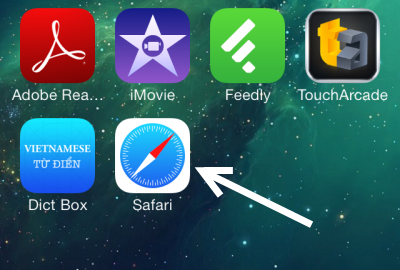 2. Navigate to YouTube and play the video you want. As you press the play button, the video will be played in full-screen mode. Wait for the video to actually play, then press the Home button on your phone. This action will take you back to the home screen and the video will be paused.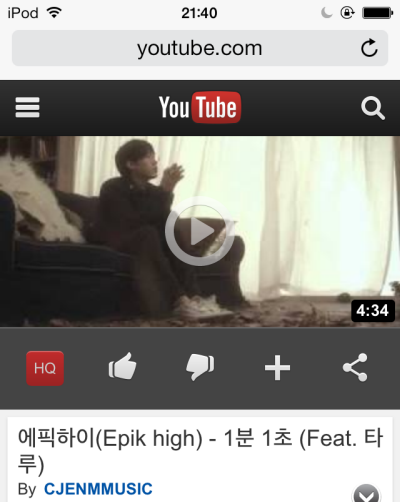 3. Now, launch any app that you want to use, open the Control Center by swiping up your finger from the bottom of the screen. In the Control Center, press the Play button in the music control section and the video will be played in the background. You may notice that the URL of the video is displayed instead of a song name.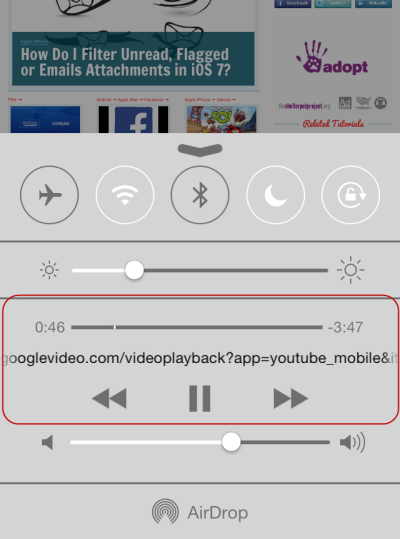 4. Close the Control Center and enjoy using your app with the YouTube video being played in the background. The video will still be played if you lock your phone.
One major drawback of this process is that once the video stopped, you cannot play it again from the Control Center. To replay the video, switch to Safari and play the video again. In addition, you can not fast-forward the video or skip to the next video in the playlist using the buttons in the Control Center.