Since the release of iOS 8, Apple has added a way to allow up to six members of your family to share digital purchases such as music, apps, movies, books, and TV shows without sharing an Apple ID and password.  This feature is especially cost-effective because you do not need to make the same purchases numerous times. Whatever you download from the App Store, iBooks, or iTunes is available instantly for other members of the family. Here is how to activate and use the feature.
Before you follow the tutorial, it is required that you have a valid payment method in the App Store. You can add one in Settings -> iTunes & App Store. The credit card is used to pay for apps when your family members ask to buy them. The purchase requires your approval, so you do not need to worry about your children spending money without your permission.
This tutorial assumes that you have already completed this task.
1. Go to the home screen, and then launch the Settings app.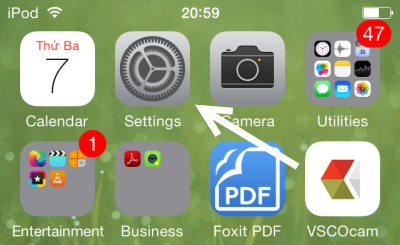 2. Next, tap the iCloud option.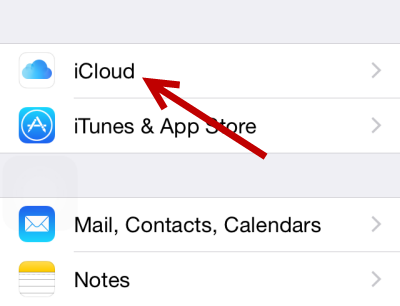 3. In the iCloud screen, you will find the Set Up Family Sharing button under your account information. Tap it to activate the feature.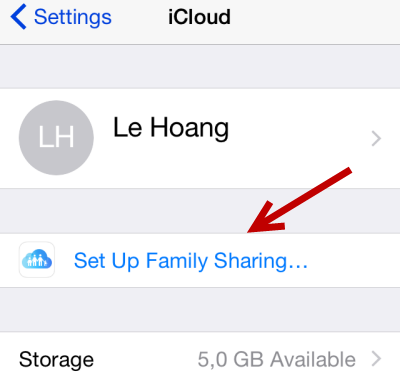 4. Family Sharing is a new feature in iOS 8 which lets you share purchased music, movies, books, and apps with other members of your family. In addition, you have options to share photos, videos and locations with them. In the introduction screen, tap Get Started.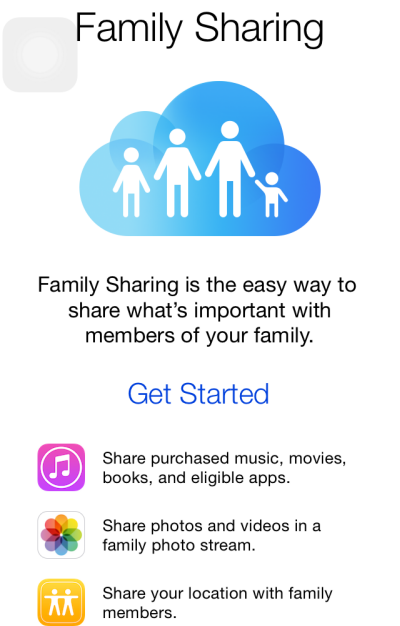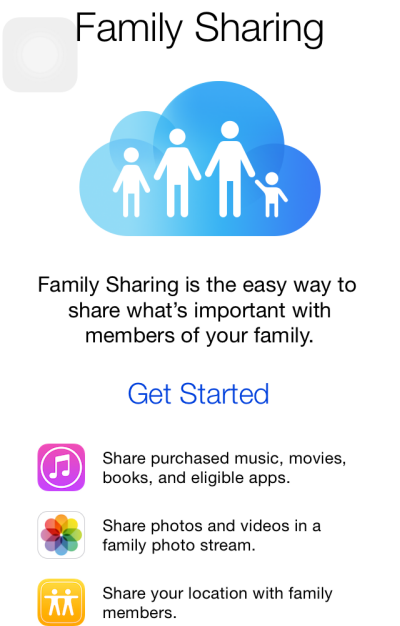 5. In the next step, the system asks you to provide basic information about yourself including a photo and your name. You can skip this step if you want.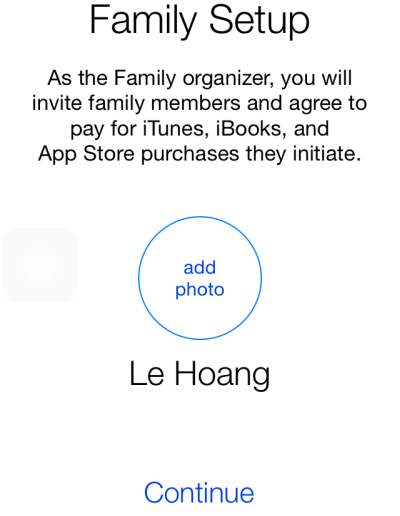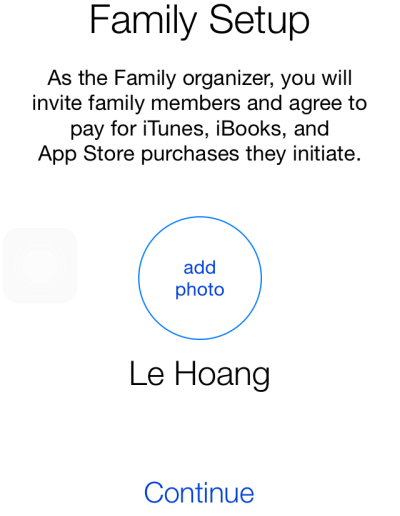 6. Tap Continue in the next screen to activate the Share purchases option. You will be asked to set up a payment method if you do not have one.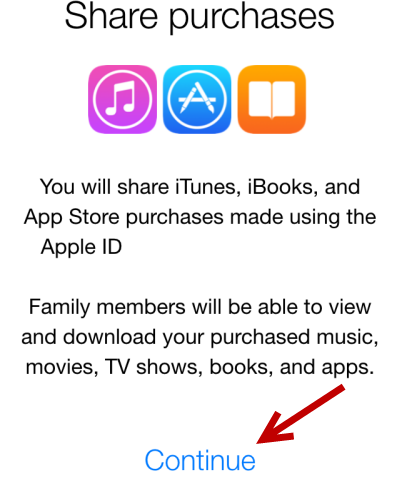 7. Once the Share purchases feature is turned on, you may want to turn the location sharing feature on as well. By turning it on, you will share your location with the Find My iPhone app of other family members. Be aware that leaving this feature on will drain your phone's battery faster.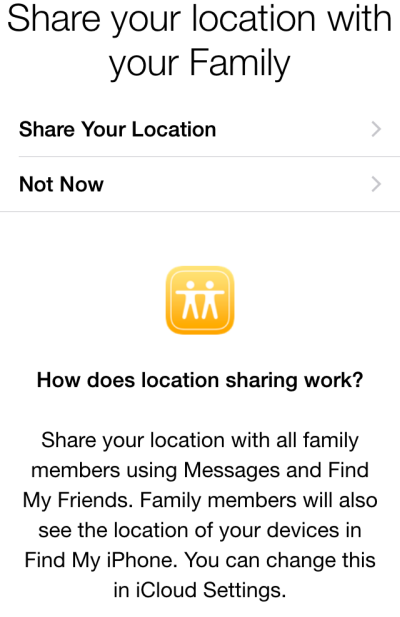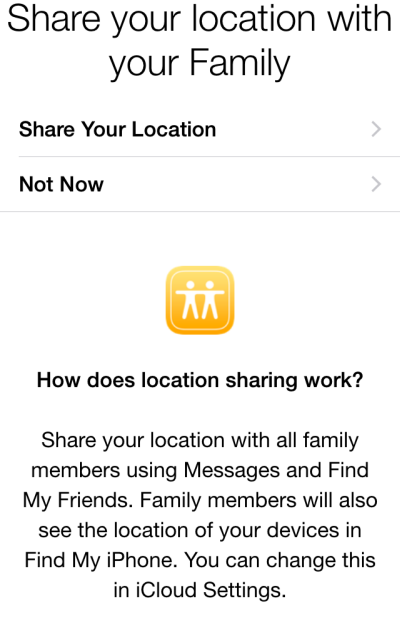 8. After you finish the setup, you will be able to add family members to the sharing list by sending an invitation to their account addresses. Once the invitation is accepted, shared content from all family members can be downloaded from the store. Please note that you may add up to six members to the list.