By default, the Notification Center and Today view on your iPhone can be accessed even when the phone is locked. While this feature is convenient, it may expose sensitive information to anyone holding your phone. Fortunately, you can block access to both if you want.
A message regarding your bank account is one example of sensitive information that can be retrieved from the Notification Center. When a transaction occurs, you may receive a confirmation message from your bank. The message, which is displayed in plain text in your Notifications, may contain details that you want to remain private. There are many other types of information that you may want to hide as well such as your schedule for the day or your personal email and text notifications.
Another way to hide your private information is to block certain apps from appearing in the Notification Center or Today View. However, this method will completely remove your favorite apps from those screens, which may not be very useful.
Here's how to block access to the Notifications View and the Today screen when your phone is locked:
1. Select Settings from the home screen of your iPhone.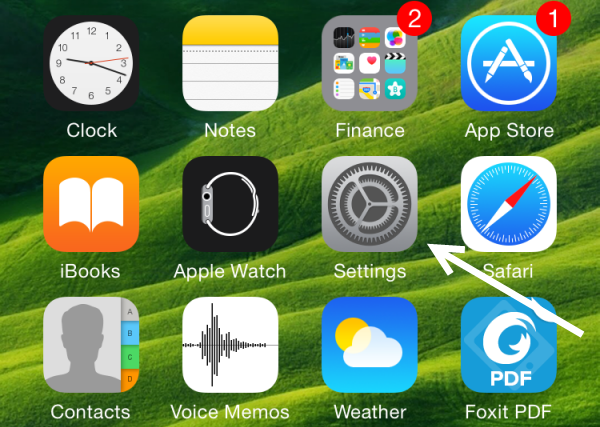 1. Scroll down to the third section, and select Touch ID & Passcode. Before you can access the settings inside, you will have to enter your passcode (the code which you use to unlock the phone). You cannot use your fingerprint in this step.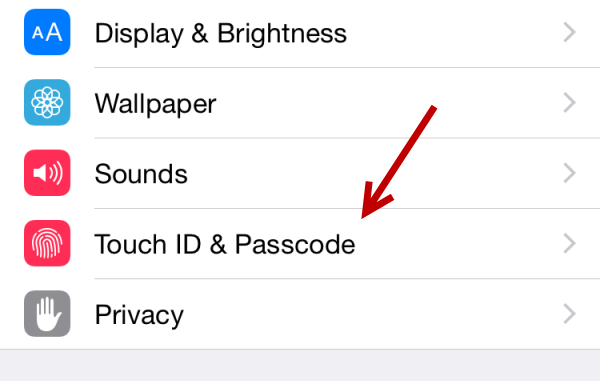 3. Finally, locate the Allow Access When Locked section, and turn off both Today and Notifications View options. In case you still want to access either view from the lock screen, you can keep it on. Disabling both options is not required, but it is the best way to protect your privacy.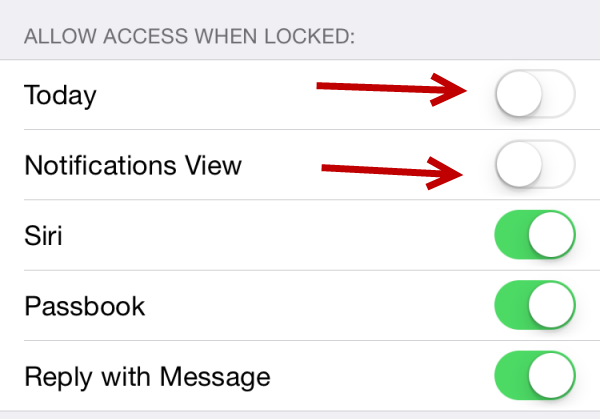 4. The change takes effect immediately. You can test it out by locking the phone and trying to access the Notification Center by swiping down from the top edge of the screen. As you can see, the screen is no longer accessible.
5. To access Notifications and the Today view again, go back to Touch ID & Passcode, and turn on the options you want.