Many users wish that Apple would granted them the ability to hide stock applications without the need to jailbreak. By visiting a special website, this is possible.
If you own an iPhone or an iPod touch, then you probably know that there are a few stock apps that you never even open. Always having to put them into folders to get them out of view may be frustrating. However, hiding any stock app without having to jailbreak is now possible. Follow the instructions below to do it yourself.
1.Launch the Safari app.
2.In Safari, visit rag3hack.no-ip.org/.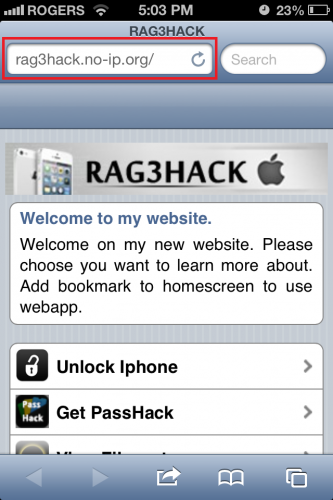 3.Once on the website, scroll down until you see Get PassHack, and tap it.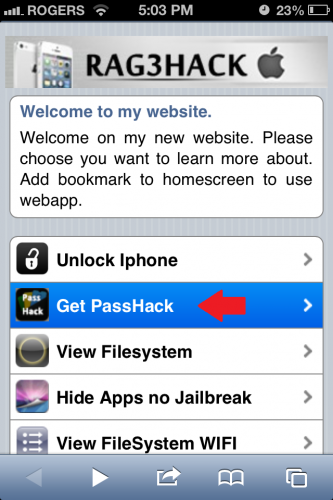 4.On the next page, tap Add to Passbook.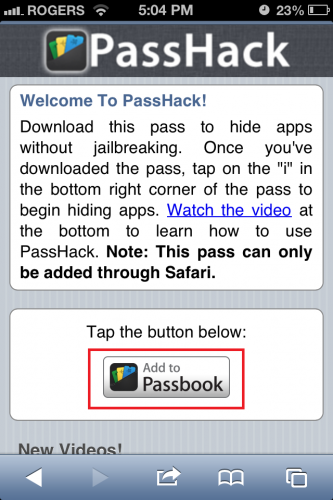 5.A new window should pop up with what looks like your normal Passbook card. Click Add at the top right corner.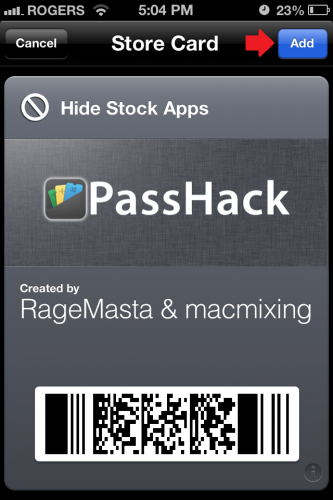 6.After the card is added, press the home-button, and navigate to Passbook. Once in Passbook, select the Hide Stock Apps card, and tap on the small "i" at the bottom right of the card.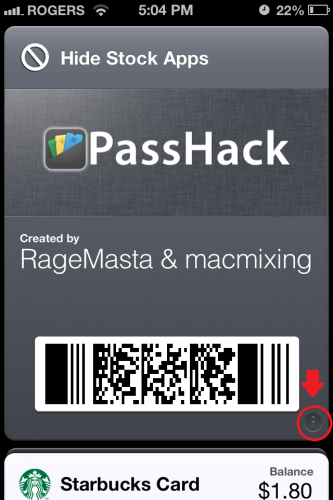 7.A list should now pop up giving you the choice to hide any stock application. For this tutorial, we will hide Compass. Scroll down until you find your app, and tap the blue link.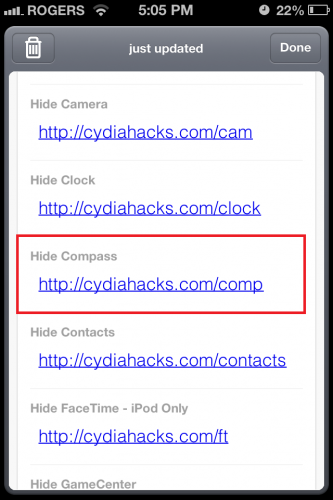 8.A window should pop up momentarily, asking if you want to install Compass Hide. Tap Install.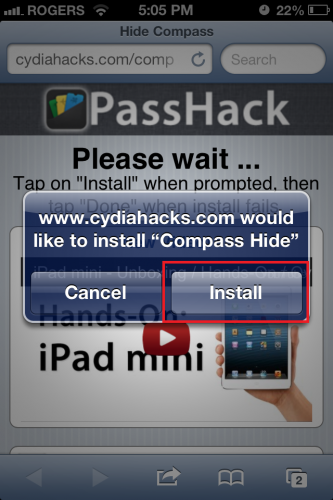 9.You should now be brought back to your screen where the application is downloading over your selected application (in this case, Compass). The installation should and will fail. Tap Done.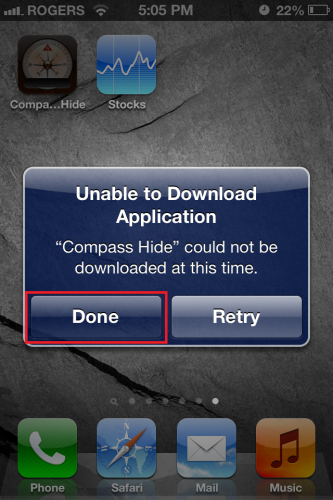 10.Now, tap and hold the app to put it into "wiggle" mode. Delete the application as you normally would.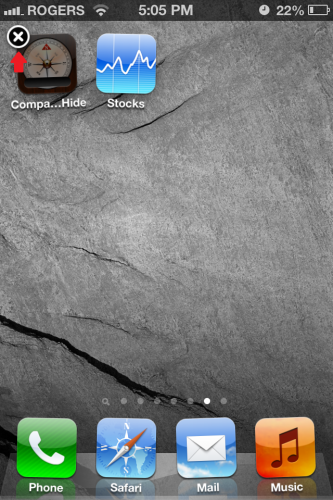 You have now successfully hidden your choice of stock applications.
The stock application has not been fully deleted. The next time you reboot your phone, the app will make its way back to your springboard. In order to keep the app hidden, you will have to go through the steps above again.