When you add news sources to Google Currents, they will be arranged chronologically, according to the time they were added. In order to organize the news library, many users will want to gather sources on similar topics on the same screen. Directions are included for Android and Apple iOS versions.
Google Current is an mobile application for Android and iOS that allows the user to aggregate information from a wide variety of news sources. The information is presented to the user in a simple, magazine-like format.
The screenshots shown here are based on the Android version of Google Currents (1.5.1). However, information for the iOS version is included as well.
1. Launch the Google Currents application.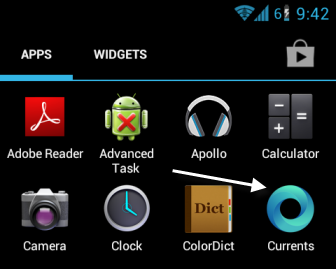 2. In either Android or iOS versions, when the app is loaded, long-press on the news source icon that you want to reorder.
In the Android version, the properties window will pop up. You can choose Move first to move it to the start of the list or Reorder to jump to the arranging page.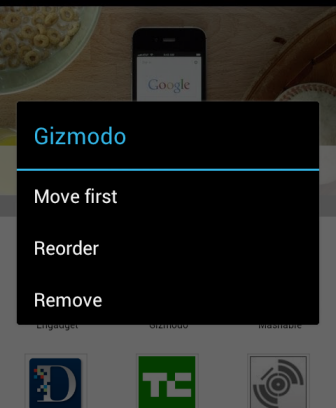 In the iOS version, the long-press will bring up the option to Remove or Reorder editions.
3. Alternatively, in Android you can tap the menu button on your phone and choose Manage library from the list.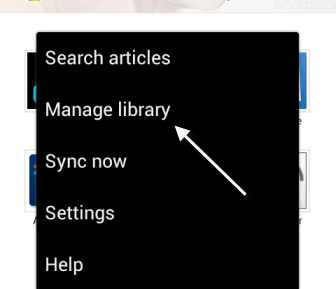 4. In both Android and iOS versions, the Manage library screen will appear. Here you can change the order of the news sources by holding the small dots icon and dragging it up or down.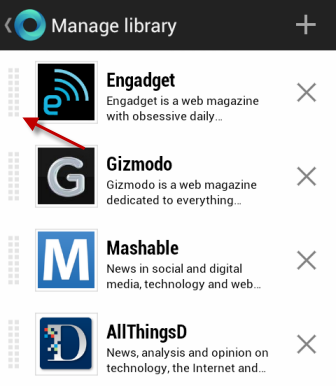 5. When you are done, just tap the back or done button, and the changes will be saved.
Before: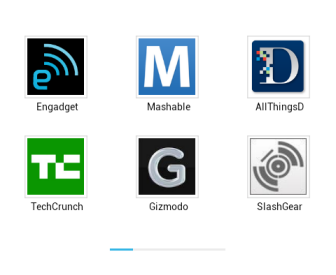 After: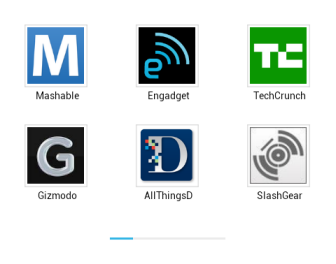 The steps may change in the future updates of the app. Please let us know in the comment field if the tutorial needs to be updated.