Posted May 2, 2011 by Ben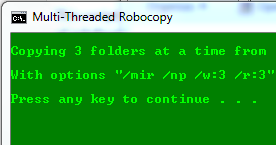 Robocopy is a wonderful tool for synchronizing directories, migrating servers, or just generally copying data on or between Windows systems. The built-in version of Robocopy on Windows 7/Server 2008 R2 introduced a multi-threaded copy option; however, this is not available in earlier editions of Windows. Read on to discover how to do multi-threaded Robocopy operations […]
Posted April 19, 2011 by sourojit

Registry Editor is a powerful tool. Used incorrectly, it can cause serious damage to a Windows working environment.  These few steps will allow an admin to disable the Registry Editor and prevent any user from accessing it.
Posted April 10, 2011 by Rob Rogers
Symbolic links are filesystem objects that point to other filesystem objects such as directories or files. This can be extremely useful if you want to sync application profiles via Dropbox or move the application profile to a more easily accessible location. There are two types of symlinks: soft, which act as a simple redirect or […]
Posted March 30, 2011 by sourojit
Windows 7 allows you to easily share your wireless internet access to those who are on your wired network as well. These directions will get you started.
Posted March 27, 2011 by Chris Luongo
If you restart your computer often, you will love this tech-recipes hint. Just follow these steps to create a shortcut that will restart your system with a single click of your mouse.
Posted March 21, 2011 by sourojit
A big part of Windows workflow is managing open windows. Memorizing and using these shortcuts will greatly improve your desktop efficiency.
Posted March 4, 2011 by Ben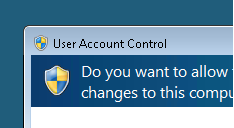 When Windows is joined to Active Directory, logging on or authenticating for User Account Control with a local account requires that the username be entered in a computername\ username format. This can be inconvenient, especially if the computername is long and difficult to remember and type. Here's an easy solution.
Posted March 2, 2011 by Ben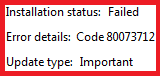 Sometimes Windows patches or service packs simply will not install successfully. Following the definition of insanity and going back to Microsoft Update to try again and again does not usually fix the problem. Here are 3 things you can do to get that update installed.
Posted February 14, 2011 by Chris Luongo
If you are the only person to use your computer and you are not worried about other people logging on it, you may want to disable the login process in Windows 7. By skipping the login screen all together, you trade less security for a faster startup time.
Posted February 1, 2011 by Ben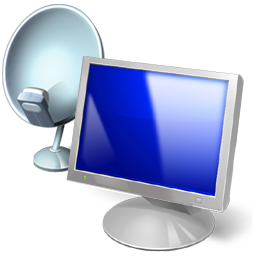 Improve your experience with Remote Desktop Protocol when accessing your Windows Terminal Services or Windows Desktop. This will help correct typing delays, for example.
Posted January 19, 2011 by Jimmy S

This tech-recipe will include a batch file that lets you mount and unmount .WIM files in Windows 7 Professional / Ultimate and Windows Server 2008. I will also explain some the basics of WIM files and discuss how to manage them using DISM from the command prompt.