The 'Microsoft Word' Archives
Posted February 10, 2013 by Alex Bahdanovich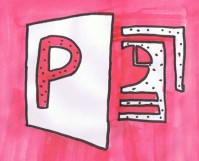 Adding three dimensional text to your PowerPoint presentation is a great way to attract and hold your audience's attention.
Posted February 4, 2013 by Alex Bahdanovich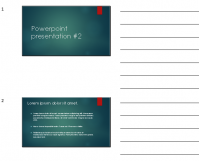 Handout are a great visual aid for your audience. Creating handouts of your presentation can really help your audience stay on track and follow along. By converting your PowerPoint presentation to a Microsoft Word document, you can easily edit, print, and distribute your information.
Posted January 24, 2013 by Alex Bahdanovich
Two methods exist for determining how much time has been spent editing your file in Excel, Word, or PointPoint.
Posted January 23, 2013 by Alex Bahdanovich
For many of us authors, typography is an intensely personal and important aspect of our art. Increasing the line spacing within Word is one of the most frequent adjustments.
Posted January 19, 2013 by Alex Bahdanovich
Some documents will contain confidential information that is for your eyes only. You probably want to keep it that way. Encrypting your document with a password is an easy way to do that. Discussed are directions for all modern versions of Word including Word 2013.
Posted January 17, 2013 by Alex Bahdanovich
Adding a watermark to your final document can help to make it secure. Word Office comes preloaded with many default watermarks from which to choose. However, you can also create a custom one that either uses text or an image. This is useful if you want to insert a company logo or other personal image as your […]
Posted January 16, 2013 by Alex Bahdanovich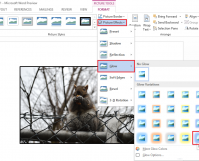 The reason many documents and presentations are not interesting is because of the use of boring images. Even if your images are extremely mundane, you can still attract attention to them by carefully adding effects.
Posted January 14, 2013 by Alex Bahdanovich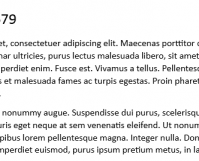 At some point, most Word 2013 users will need to utilize the word count tool. Whether you are a student handing in an essay to your professor or an employee sending out a report to your boss, a word count is frequently required.
Posted January 14, 2013 by Alex Bahdanovich
When demonstrating family relationships within a presentation or document, creating a pedigree chart is extremely effective.
Posted January 12, 2013 by Alex Bahdanovich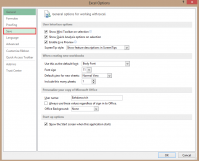 Sometimes, when you send a document, presentation, or spreadsheet, users with prior Office versions can often have problems opening and viewing it. These issues can be resolved by saving the file in an older format.