Requiring the changing passwords regularly is a good security measure. If you are an administrator of a system, you will want to have the users change their passwords after a certain amount of time. Using theses steps you can adjust the length of time before the user is required to pick a different password.
Although forcing the user to change passwords routinely is extremely painful for everybody involved, most security experts highly recommend it. Finding the correct balance between better security and user tolerance can be difficult. If you have force password changes enabled, the default maximum password age is 42 days. Many administrators will force a new password to be picked every 30 days. Switching this length of time is accomplished through the following directions:
1.From your Start screen, search for and open secpol.msc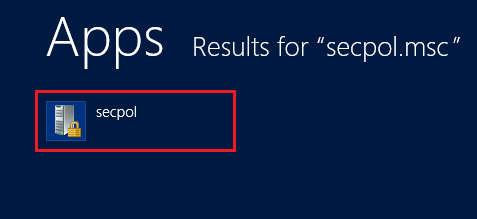 2.Under Security Settings open up Account Policies.
3.From Account Policies expand Password Policy. Now right-click on Maximum password age, and select Properties.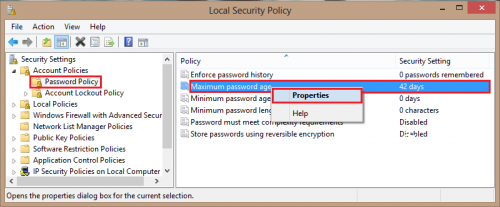 4.From the Local Security Setting adjust the password expiration number to your desired day count. When the number has been adjusted, click on OK to save your settings.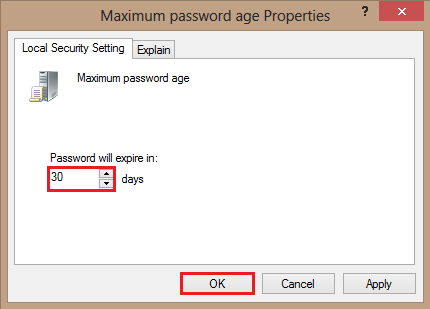 The countdown has started. In exactly 30 days, the users on the system will be notified that it is time to change their passwords.