When opening a new file without an extension, Windows asks if you want to go on the Internet and download an appropriate program to use to open the file. This dialog box pops up before you have the opportunity to manually select a program.
This tutorial will cover the removal of this annoying dialog so that, when you double-click on a file type without a default program, you will be greeted with a list from which you can select a program to open your file or make the default.
Please note that making changes to the registry can be dangerous to your PC if you do not know what you are doing. Follow this tutorial closely.
1.Search your program list for regedit. Click on the shortcut to open it.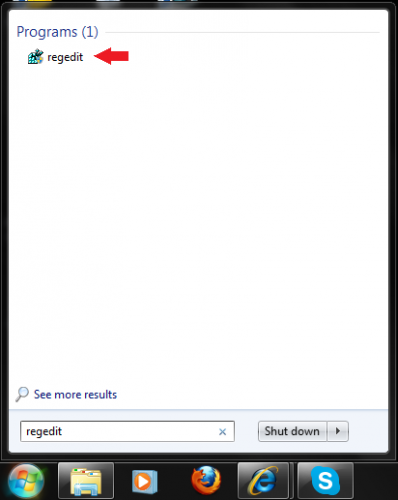 2.Once you are in the Registry Editor, navigate to the Explorer folder. This can be done by following the branching below:
HKEY_LOCAL_MACHINE\SOFTWARE\Microsoft\Windows\CurrentVersion\Policies\Explorer
When you are in the above System area, right-click, and then select Edit > New > DWORD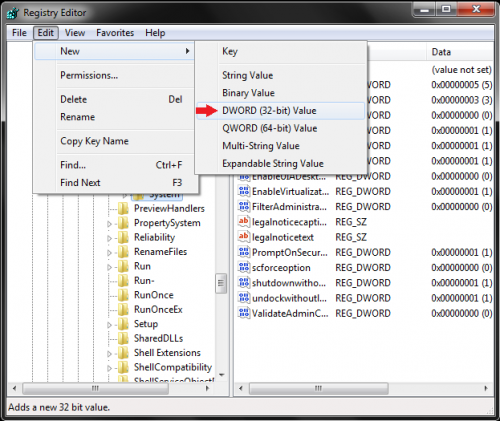 3.Right-click the DWORD, and name it NoInternetOpenWith. Then double-click it, and set the Data value to 1. After adjusting the values, click on OK to save the settings. You can now exit the Registry Editor.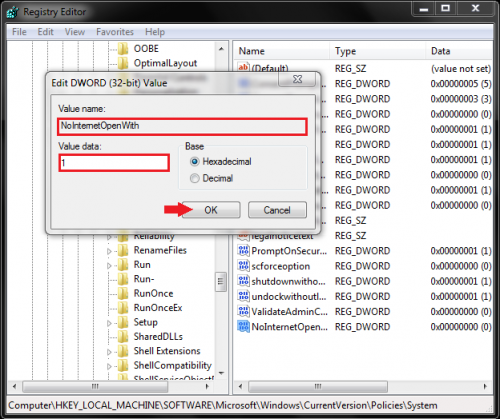 Now, when clicking on a new file with an unknown extension, you will be given this list from which to choose a program with which to open the file instead of the "Use the Web service to find the correct program" dialog box.