Windows 8 comes equipped with a great new feature that allows you to schedule and run daily maintenance.
The Automatic Maintenance tool runs several tasks including security updates, disk defragmentation, and others maintenance routines. Having this useful feature enabled is a good idea if you want to keep your PC fresh and up-to date.
You need administrative privileges to follow this tutorial.
1.Search for and open the Control Panel from the Start screen.

2.In the Control Panel, change the view to Small Icons, and open up Action Center.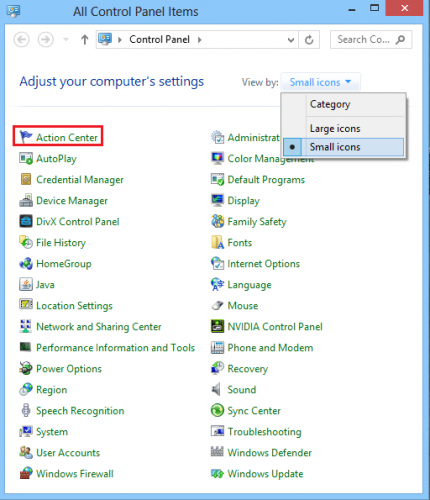 3.Under Action Center, select Change maintenance settings.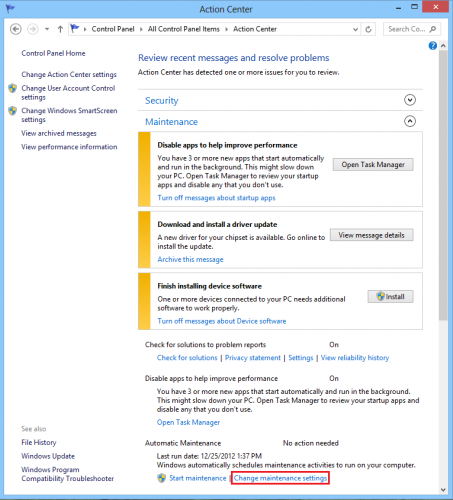 4.Now, adjust the Automatic Maintenance settings. Under the setting Run maintenance tasks daily at select a time that works best for you. Check the box next to Allow scheduled maintenance to wake up my computer at the scheduled time. If you leave this field unchecked, the Automatic Maintenance will not run if your PC is in Sleep mode. After adjusting your settings, click OK to save them.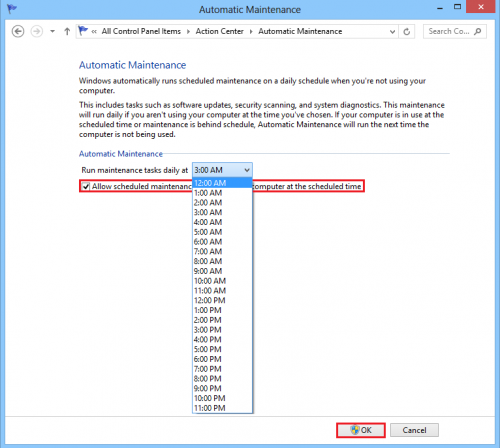 5.Finally, select Start maintenance from the Maintenance section of Action Center. This will start your schedule, and next time the system maintenance will run automatically at the selected time.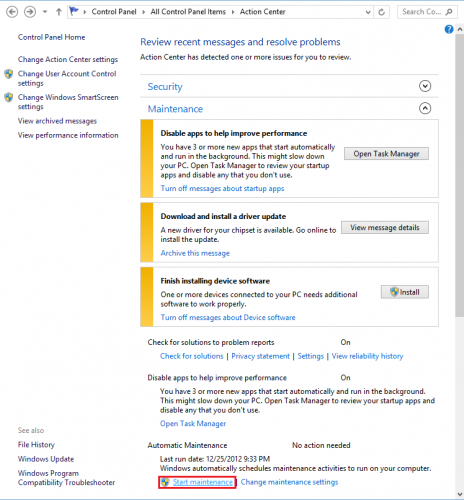 Please note that Automatic Maintenance can only run if your computer is not in use. If you ever want to stop Automatic Maintenance, simply go to Action Center, expand the Maintenance tab and select Stop Maintenance.