You may have noticed that Windows 8 does not, by default, ask for a password when waking up from sleep. Most users are fine with this setting, but the more security-minded will worry about their PC's safety.
You can always lock your PC when leaving it for some time. Requiring a password on wake up for extra security does not hurt. You never know what can happen to your PC when you leave it unattended.
1.First, bring up the Control Panel. This can be done by pressing the Win + X keys and selecting Control Panel, or you can simply search for it from your Start screen as seen below.
2.Set your View by option to Small icons. Then select Power Options from the list of computer settings.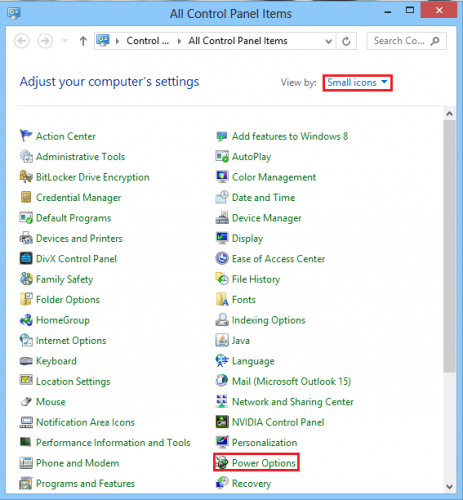 3.From the Power Options window, select Require a password on wakeup on the left-hand side.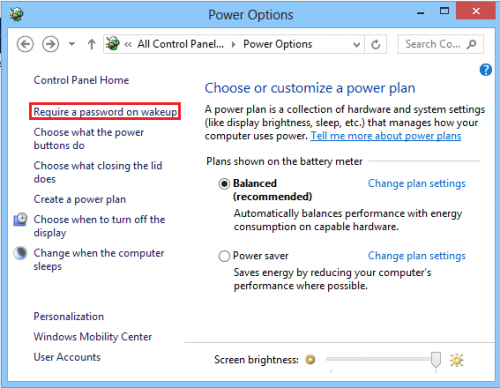 4.Now, you can select Require a password under Password protection on wake up. Then, after changing the settings, click on Save changes. Your chosen setting immediately enables.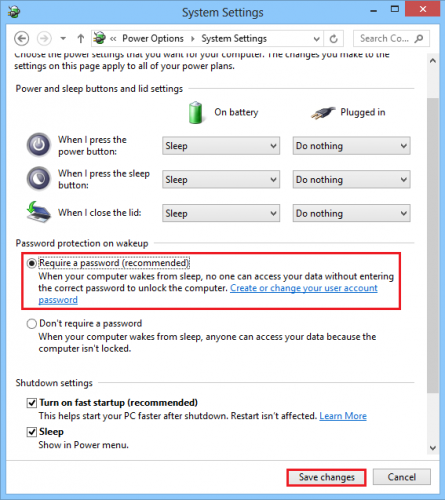 Your system will ask you for your password next time you wake it up from sleep. By forcing this requirement, your computer will be more secure even if you walk away without remembering to lock it.